Videos from the 49ers in Europe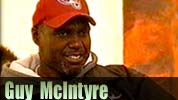 It had been a great honor for NFL Europe's Rhein Fire, to have a true champion like Guy McIntyre around.
He had been on the field for Bill Walsh supporting Joe Montana and Jerry Rice while writing 49ers Football history with 5 Pro-Bowl appearances and 3 Super Bowls.
Watch a Guy McIntire video interview and see the photos and story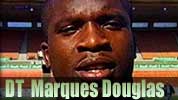 World Bowl 2000 Champion DT Marques Douglas had earned a Pro-Bowl nomination at the Baltimore Ravens before he came to the 49ers.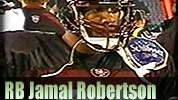 A disappointing 49ers season 2004 saw the NFL Europe veterans RB Jamal Robertson, FB Matt Stanley, WR Bosley Allen and Richard Yancy.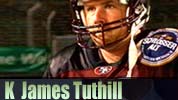 Kicker James Tuthill had never really made it at the 49ers until he was moved to the Packers and gotten replaced by Jose Cortez, who had come from the Dallas Cowboys.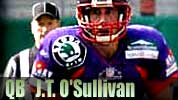 During the NFL season 2008 qb J.T. O'Sullivan had started in eight games for the 49ers scoring eight touchdowns.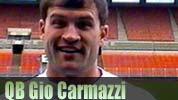 49ers qb hopeful Gio Carmazzi had played for the Rhein Fire in 2001.
Photos, story and video interview
And with Cody Pickett the third 49ers quarterback got sent into the Rhein Fire in season 2007
Another Rhein Fire player from the 49ers had been Dwayne Ledford while Raymond Ventrone did come from the Cologne Centurions.
Also the Amsterdam Admirals had player from the 49ers on board when Mikki Allen and Craig Osika were sent to Europe.
Also several 49ers had gathered experience at the 2003 Scottish Claymores such as RB Maurice Hicks, Ken Simonton and T Dave Costa.
In 2001 DT John Schlecht had been active in 8 games for the 49ers.
Thank you Jim
The big dream of Jim Tomsula had only lasted for one season as his 5-11 record had not been a desired result.
Now also the future of Colin Kapernick and Blaine Gabbert is likely to be discussed as well as potential head coach options.
Jed and Jim at work
Bad press had been escorting the preparations for the 49ers' 2015 campaign and some fans seem to be worried about the competitiveness of their team.
But after two weeks and a 1:1 things don't look too bad with Carlos Hyde doing a good job.
As little as two years ago the 49ers were only a few inches away from another Super Bowl triumph and now the Guardian is headlining from Super Bowl to utter chaos.
So, will head coach Jim Tomsula be able to catch the curve and lead the 49ers into Super Bowl 50?
Way back in summer 2001 the CO-owner of the San Francisco 49ers and his son Jed were touring Europe to look after their hopefuls at Rhein Fire and the Amsterdam Admirals. But by the end of the day, none of them had made it into the team and only the NFL Europe 2000 veterans Kicker Cortez and Justin Swift were left on board.
While sitting in front of Dr. York and his son it had also been a must to ask about the 99 Lawrence Phillips episode.
Of course, some certain amount of regrets about his failure were expressed, but no specific details were revealed, so that the real story still remains a secret after several head coaches and players had enjoyed being with Lawrence Phillips during his NFL Europe stint.
Anyway, this is all history and now it is up to the new 49ers Chief Executive Officer Jed York and his head coach Jim Tomsula to form a new team, which will be good enough to reach Super Bowl 50 at their Levi's Stadium.
Watch head coach Jim Tomsula in action on photos and videos with Fred Jackson @ Rhein Fire
Watch Internet TV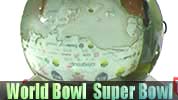 Enjoy
our NFL Football videos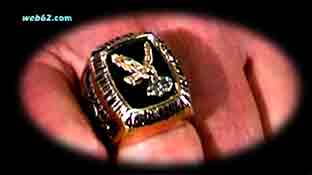 Check the unfolding
Chinese Horoscope analysis of the 49ers' chances for reaching Super Bowl 50 in 2016. In fact many fans fear, that Jim Tomsula is on a lonesome mission. And yes, he would have to break two very long chains of Super Bowl misfortune. But hey, until today so many bad chains have been broken and why shouldn't Jim Tomsula succeed with his qb Colin Kapernick.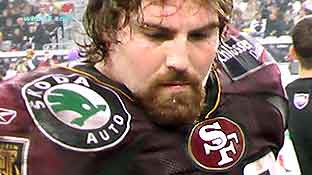 Rhein Fire's right guard Harvey Dahl had been with the 49ers for several years until he went to start for the Rams.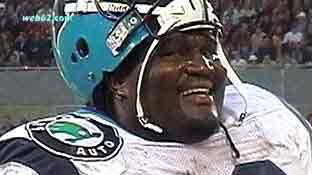 Certainly one of the saddest chapters in NFL Football has been the sudden death of 49ers offensive lineman Thomas Herrion.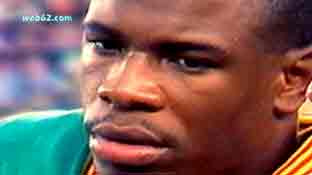 Lawrence Phillips had trained well under Jack Bicknell in 1999, but then he misbehaved at the 49ers. Later Galaxy head coach Mike Jones had said, that a family atmosphere like at the Barcelona Dragons can be very beneficial for sensitive players. For Lawrence Phillips it certainly did not work out at the 49ers and another few episodes later he even went to jail.
Overall, Barcelona Dragons head coach Jack Bicknell had felt very sorry for Lawrence Phillips, as pointed out in his video interview.