Cologne Centurions

@ Rhein Fire 2005
In his first season at the Centurions champion head coach Peter Vaas had won in Duesseldorf by 23–10, but the Fire bounced back in Cologne with a 16–28, what did spoil a secure World Bowl berth.
And the Rhein Fire was so proud to play in that new 210 million Euro arena.
Centurions vs. Rhein Fire videos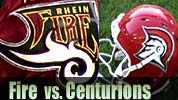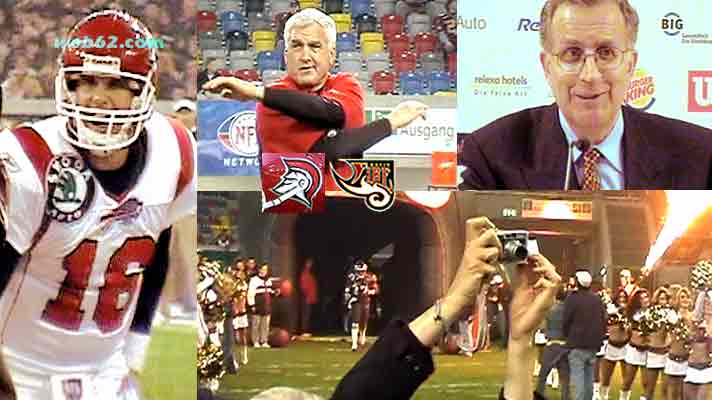 Centurions @ Rhein Fire 2005
NFL Commissiones Paul Tagliabue had been a very special guest at Rhein Fire`s opening game inside the newly completed €210 million arena and in front of 25,304 fans.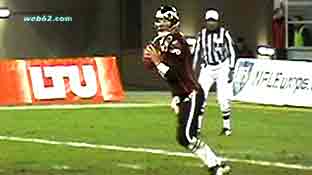 Quarterback Scott Mcbrien had completed 10 from 18 passes for 141 yards and 1 TD in addition to 7 rushing yards and 1 interception, what gave him a 76.4 qb rating, which was the best on the field.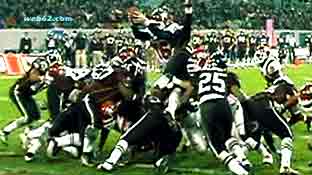 Quarterback Kevin Thompson had shown this very fine TD jump and he could complete 9 from 21 passes for 95 yards and 1 TD. He also rushed for 2 TDs what gave him a 56.6 rating.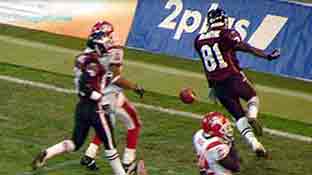 Close to the end of the game Jeris McIntyre from the Kansas City Chiefs was able to score at least 1 touchdown after a 58 yards pass from Scott McBrien.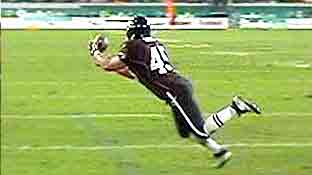 Tight end Jason Rader from the Atlanta Falcons had shown this very fine catch. During the entire game he had 3 receptions for 26 yards.
K Jimmy Kibble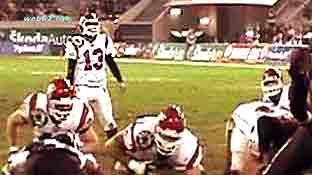 Kicker Jimmy Kibble was one of the match winners with 9 points scored.
Born on November 25 in 1977
College: Virginia Tech
Height: 5-10
Weight: 204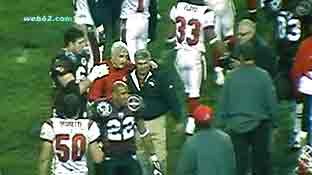 Head coach Pete Kuharchek had looked fairly depressed after the second loss of his team and Peter Vaas was giving his old rival a hug. But the Rhein Fire fans had to face even 3 more defeats until the Sea Devils allowed a first victory in week 6.