Derrick Clark

Denver Broncos
Certainly it was no surprise, that Derrick Clark had built a great fan base with his dynamic performance and no one who could imagine a Rhein Fire game without Showtime DC on the case.
Bit then some nasty injury had prevented him from another dive into the Fire in season 2000.
For Rhein Fire Fans D.C. means a lot since the great 98 World Bowl win and many spectacular actions over the years and no other running back had become as popular as the one and only D.C. though a Pepe Pearson, Jamal Robertson, Kenny Bynum, Fred and Joe Smith had also scored a lot of yardsand TDs.
Way back in 1994 Derrick Clark had started his career at the Denver Broncos and his last job had been for the XFL team Orlando Rage to where his old head coach Galen Hall had called the power back.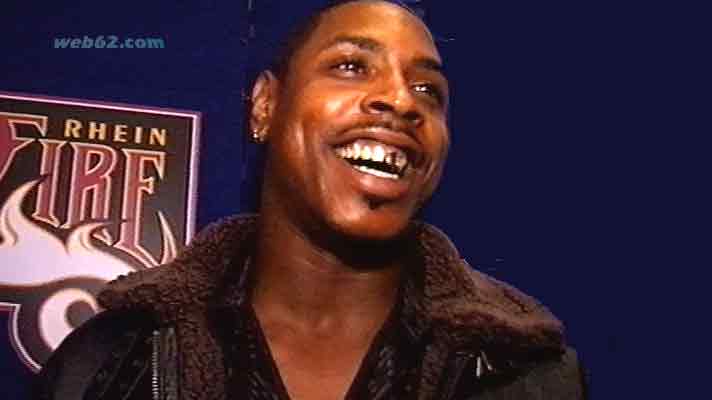 RB Derrick Clark
College: Evangel College
born on April 5 in 1971
Weight 245
Height 6-1
Derrick Clark videos
Interview 1999
Video
Interview 2000
Video
Derrick Clark 1999 vs. Amsterdam Admirals
Video
Derrick Clark 1999 vs. Berlin Thunder
Video
Derrick Clark 1999 vs. Barcelona Dragons
Video
Derrick Clark 1999 vs. Frankfurt Galaxy
Video
Derrick Clark 1999 vs. Scottish Claymores
Video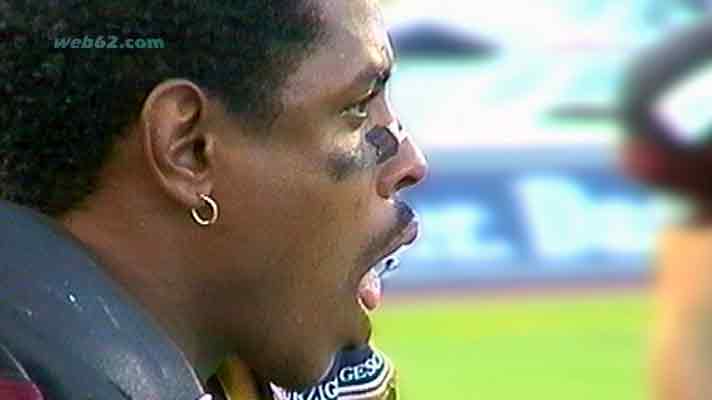 RB Derrick Clark