Amsterdam Admirals

GameDay central
Of course, it wasn't possible to get photos from all the Amsterdam Admirals games, but at least most of those classic matches against Rhein Fire were covered.
Amsterdam Admirals 2007
In 2007 the Admirals had started into the season with a heavy loss in Frankfurt.
Amsterdam Admirals 2006
In 2006 the Admirals had the privilege to defeat 49ers head coach Jim Tomsula twice before reaching the World Bowl.
Photos, stories and info@ Centurions
Once again the Admirals enjoyed a victory in Cologne.
Amsterdam Admirals 2005
Two impressive running backs were sent out by the Titans, who had Joe Smith and Jarrett Payton under their radar. But in the end none of them was able to land a job in the NFL despite their great performances in Europe.
Only 8,863 fans saw a clear win for the Admirals with an impressive Kurt Kittner and a very solid defense on the field.
Amsterdam Admirals 2003
Three NFL quarterbacks were on the field with Shaun Hill, David Rivers and Chris Greison.
Amsterdam Admirals 2001
In front of 31.000 raving Rhein Fire fans the Admirals QB Spergon Wynn from the Cleveland Browns didn`t have much fun in the arena.
Amsterdam Admirals 2000
Season 2000 had brought Rhein Fire an average of 40.000 fans per game and with the Admirals the most stunning Oranje Cheerleaders.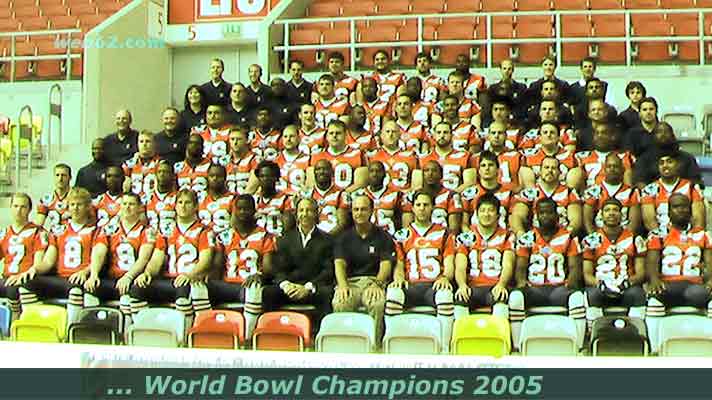 Amsterdam Admirals 2005
What a great team it was, the Amsterdam Admirals 2005 with so many great players on board.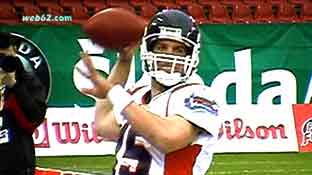 World Bowl winning qb Kurt Kittner will always be remembered by the true fans of the Amsterdam Admirals.
See Kurt Kittner on photos and videos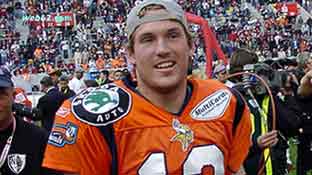 Winning World Bowl 2005 had been one of the highlights during the NFL career of Jason Fife, who had been with the Vikings and several other teams in the NFL and in the Arena League.
DB coach Richard Kent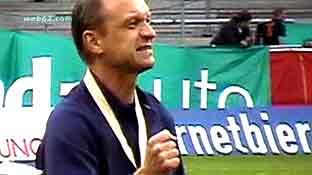 Defensive backs coach Richard Kent had been in Bart Andrus's team from 2005 until 2007. Before he had been with the Cologne Centurions and the Berlin Thunder. After his NFL Europe campaign Richard Kent had moved on to the CFL where he is currently coaching at the Saskatchewan Roughriders.