Amsterdam Admirals

vs. Rhein Fire 2003
The 4-6 season had started very promising for the Admirals with a 17-15 win against Rhein Fire at the AufSchalke Arena in front of 28.206 fans.
After the game Pete Kuharchek had criticized his defense for insufficient tackling, but by the end of the season the Rhein Fire had scored another World Bowl berth against the Galaxy.
Amsterdam Admirals videos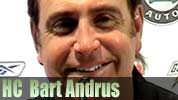 Bart Andrus season 2003 interview
Video
Amsterdam Admirals Team 2003
Adams | Cecere | Diliberto | Epps | Guenther | Hatchette | Hill | Rivers | O`Donnell | Peko | Meijer | Skaggs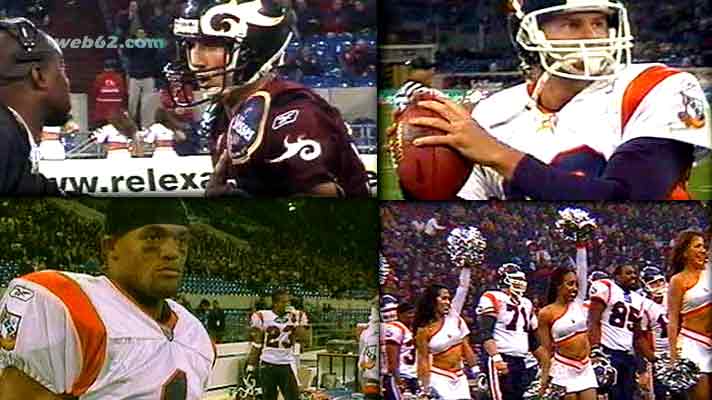 QB Shaun Hill is one of the last NFL Europe veterans, who is still playing in the NFL in his 14nth season while Chris Greison had retired in 2011 after two seasons at the Dallas Cowboys.
Watch the game clip

The Admirals had been the first, who had found their rythm and qb David Rivers from the Falcons was driving his team towards the end zone.
At his right WR Matthew Hatchette (1) was ready for his big catch, which had brought the first TD of the season for the Admirals, who had also won the previous two games against the Rhein Fire.
The Admirals kept on pushing with qb Shaun Hill and rb Raymonn Adams from the New York Jets, who had been the best rusher with 33 yards though his 10 attempts.
And the Fire had tried to bounce back, but they were unable connect to well at all when qb Chris Greison had failed to throw the ball before getting sacked by Admirals 92, Mike Cecere from the Washington Redskins.
Overall the first quarter had brought more than 10 minutes possession time for the guest team.
Players and game scenes
Matthew Hatchette
QB Chris Greison