Amsterdam Admirals

vs. Rhein Fire 2000
The game at Rhein Fire will be remembered for the amount of prominent head coaches involved when looking at Galen Halls coaching team from which two have emerged as Champions whho have clinched multiple World Bowl berths.
The Admirals quarterbacks Ron Powlus & Kubiak had finished the season under Al Luginbill with 4 wins and six losses which included a 28–31 defeat by a relaxed Rhein Fire team.
Ron Powlus had come from the Eagles and after his Europe stint he couldn't catch a spot in the NFL while Jim Kubiak had landed various jobs at several teams in the NFL and Arena League.
On the other side of the filed had been Danny Wuerffel with 17 attempts for 200 yards and 3 TDs.
Mike Jones got really worked up about the dubious performance in the second half after a 31:0 lead at half-time.
Dallas Cowboy Jeff Ogden must have felt much better off the field at this particular moment.
Amsterdam Admirals Team 2000
Bishop | Cortez | Dawkins | Ferrara | Humphrey | Itai | Jackson | Johnson | Kirksey | Kubiak | Powlus | Satomi | Stevens | Williams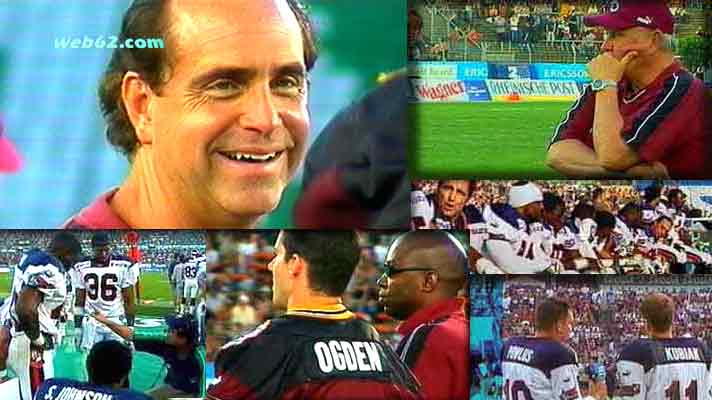 Bart Andrus had gathered his first NFL Europe experience as Offense Coordinator for Galen Hall at World Bowl winning Rhein Fire 2000 where also former Vikings Mike Jones had helped some great receivers.
One season later Al Luginbill, Galen Hall and Jim Criner had vanished into the XFL as well as Mike Jones, who had been the only one, who had found his way back into the NFL Europe.
First under Pete Kuharchek at Rhein Fire before he became a Champion head coach at Frankfurt Galaxy.
Watch The game video
Players and game scenes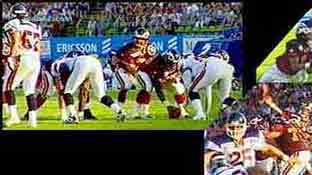 Danny Wuerffel had shown a tremendous season with a total of 25 TD passes in 10 games, what had been a new NFL Europe record.
QB Ron Powlus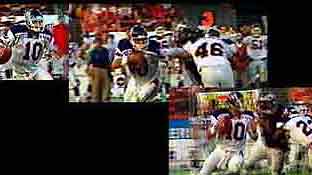 Quarterback Ron Powlus come from the Eagles and during the game he had scored 14 rushing yards and 1 TD and from 35 passes he completed 23 for 237 yards.
Born on July 16, 1974
Height: 6-1
Weight: 225
College: Notre Dame
RB Jay Johnson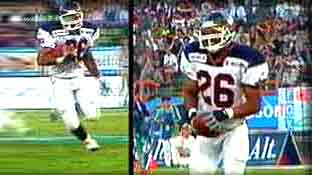 Running back Jay Johnson had been with the Miami Dolphins in season 2001.
With 15 attempts Jay Johnsin had scored 64 rushing yards and he also caught 2 passes for 25 yards.
Born on August 8, 1974
Height: 5-9
Weight: 200
College: Grambling State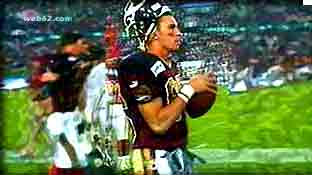 Receiver Kevin Drake had played an awesome season at Rhein Fire by showcasing abilities, that should have secured a roster spot at any of the NFL teams.
During the game against the Admirals he could have achieved more on that night, but it was hot and his team had reached the final long before the game.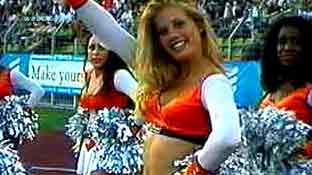 Impressive had always been the very lively performance of the Amsterdam Admirals Cheerleaders.