Amsterdam Admirals photos, videos, stories
SS Atari Bigby

Green Bay Packers
Back in 2005 the Jamaican speed king Atari Bigby had not fitted in at the Miami Dolphins and at the New York Jets, but at the Green Bay Packers he had found a great team, for which he had played until 2010.
During his Packers season 2007 he had a stunning 86 tackles in 16 games with also 5 interceptions.
After one year with 15 games at the Seattle Seahawks he had moved to somewehere more sunny at the San Diego Chargers for season 2012 during which he had impressed with 68 combined tackles.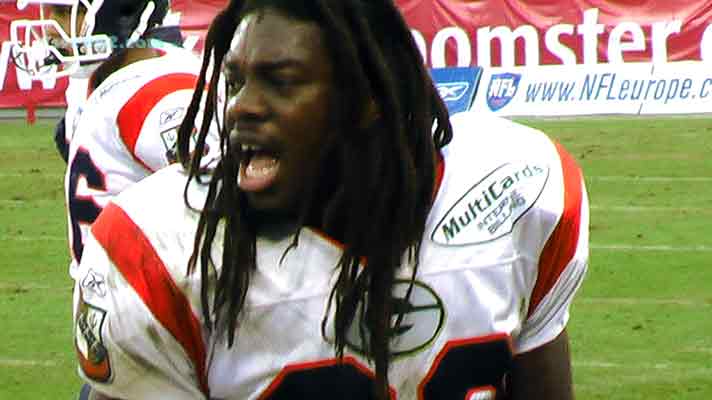 Atari Bigby Packers Chargers
8 NFL seasons and a proud record of 250 tackles, 1 sack, 3 forced fumbles and 10 interceptions have mad Atari Bigby a true Jamaican pride in the League.
Atari Bigby videos
Atari Bigby @ World Bowl 2006
Video
Atari Bigby vs. Cologne Centurions 2006
Video
Atari Bigby vs. Frankfurt Galaxy 2006
Video

Atari Bigby Packers
Born on September 19, 1981 in Jamaica
College: Central Florida
Height: 5-11
Weight: 211