World Bowl photos, videos, stories
World Bowl 2006

Admirals vs. Galaxy
The Amsterdam Admirals and Bart Andrus were the defending champions and during regular season 2006 they had already defeated the Galaxy twice.
But like in 1999, the Frankfurt team had managed to win the title from an underdog position and this time by a clear 22:7 statement thanks to superb running backs and a tremendous defense, which was able to tame WR Skyler Fulton in front of 36,286 fans and once again the one and only Brian Baldinger in the house.
World Bowl 2006 video
NFL World Bowl Highlights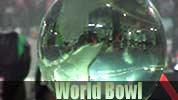 Amsterdam Admirals vs. Frankfurt Galaxy
Game video
Photos by Christian Roth and Conny Hudalla. Video by Conny Hudalla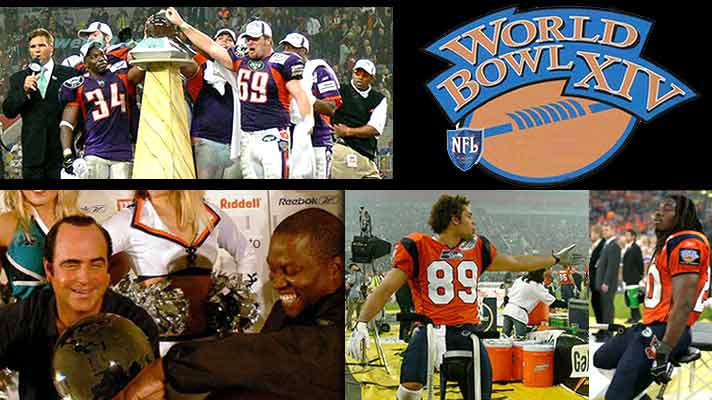 This was World Bowl 2006
Back in 2000 the two competing head coaches Bart Andrus and Mike Jones had won the World Bowl with Rhein Fire under Galen Hall.


QB Jeff Otis
Quarterback Jeff Otis had been more active on the field than Bryson Spinner.
More from Jeff Otis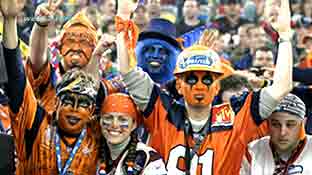 Impressive were once again the lively and highly creative Admirals fans.
More Admirals fans on photos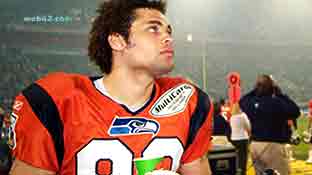 Speedy receiver Skyler Fulton had gone depressed during the game after only 4 receptions for 41 yards were way below his expections.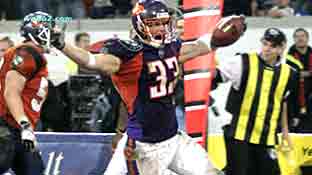 Before the Raiders sent J.R. Niklos into the Galaxy he had been with the Rams for 1 NFL season and in the World Bowl he had shown the final TD after a 12 yd. run.
Coach Whitey Jordan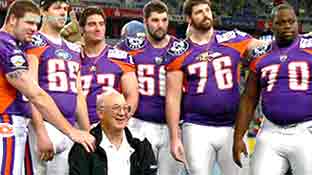 What a fine weekend it was for the great Whitey Jordan and the Galaxy offense.
New York Jets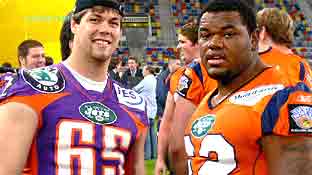 With Isaac Snell and Michael King the New York Jets were expecting to have a champion coming back from Europe.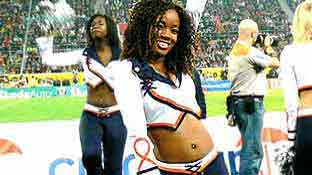 Sideline photographers had voted clearly for this gorgeous cheerleader cutie from the Admirals.
See the pictures