Frankfurt Galaxy

vs. Amsterdam Admirals 2007
The Galaxy had started into the 2007 season with a 30:14 home victory against the the Amsterdam Admirals in front of 38,125 fans.
Photos by Christian Roth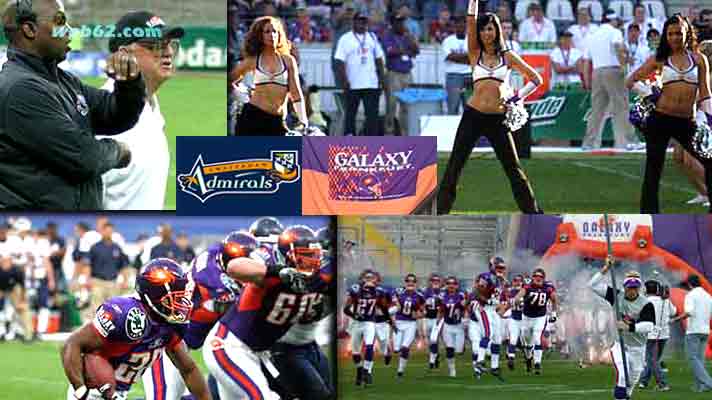 Galaxy vs. Admirals 2007
The time of possession had been 34:37 for the Galaxy and 25:23 for the Admirals.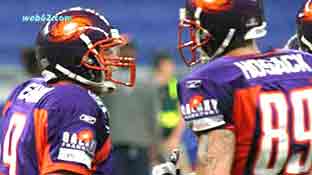 Aaron Hosack had caught 3 superb passes for 114 yards and 2 TDs and not only Kevin Eakin must have been impressed by his conversion rate.
QB Drew Olson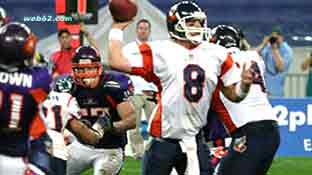 Admirals quarterback Drew Olson completed 22 from 35 passes for 260 yards and 2 TDs in addition to 2 interceptions and 2 sacks for a rating of 80.7.
In the NFL Drew Olsen had spent a few seasons with the 49ers, the Panthers and the Ravens, but without being on any game.
Born in San Francisco, CA on April 6 in 1983
College: UCLA
Height: 6-2
Weight: 222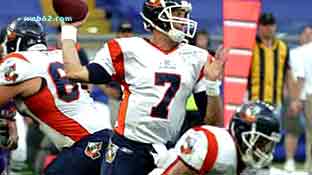 Admirals' quarterback Corey Bramlet had shown 3 pass attempts and 1 run for 5 yards and a rating of 39.6.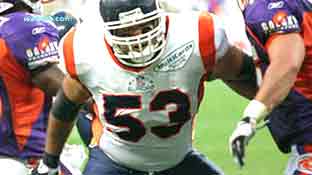 Center Donovan Raiola was able to find a deal at the 2010 Tampa Bay Buccaneers, where he had been on 1 game.
Born in Honolulu, Hawaii on December 13 in 1982
College: Eastern Michigan
Height: 6-2
Weight: 293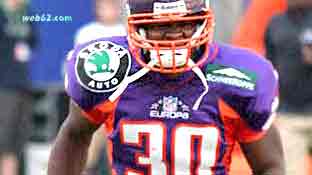 Decori Birmingham from the Giants had been the hardest working man on the field after 33 yards gain with 10 carries in addition to 3 receptions for 9 yards, 2 punt returns for 18 yards and 1 kick off return for 22 yards.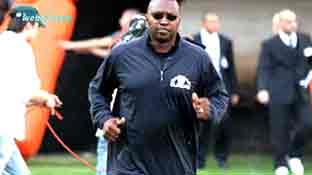 Larry Zani from the Galaxy office wrote: "And I agree on Mike Jones. Whenever players, fans and media all like a coach, he is doing something right. Let us see if his coaching will help the Galaxy proceed to the World Bowl again."