Amsterdam Admirals photos, videos, stories
Frank Ferrara

DE New York Giants
Under the legendary head coach "wild" Al Luginbill Frank Ferrara had gathered plenty experience during the NFL Europe season 2000 at the Admirals.
In week 6 of the NFL season 2002 he scored an incredible 9 tackles, 1.5 sacks and an additional forced a fumble for his new York Giants.
In 2002 he had been on 16 games for the New York Giants to where he had returned in 2004 after a short stint at the Eagles in 2003.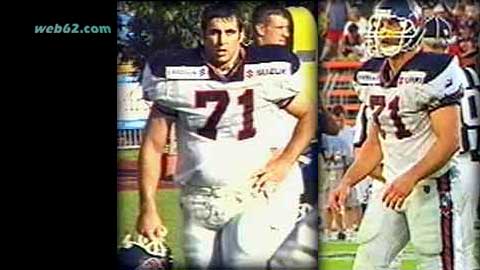 Frank Ferrara Giants
Frank Ferrara video
Frank Ferrara vs. Rhein Fire 2000
Video
Frank Ferrara
Born on December 25 in 1975
College: Rhode Island College
Height: 5-3
Weight: 260