Scottish Claymores photos, videos, stories
Kevin Daft

QB Titans
In total Kevin Daft has spent 4 seasons at NFL teams including the 49ers and the Chargers.
And already at the Titans Kevin Daft was trained by Admirals head coach Bart Andrus and both were enjoying a little chat before the Claymores clashed 3 times with the Rhein Fire in season 2000.
During that season he had been one of the best quarterbacks in the NFL Europe as shown in the these old World Bowl 2000 videos.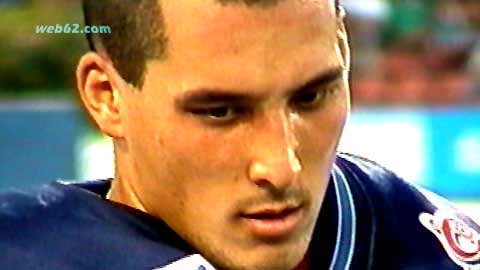 QB Kevin Daft Titans / Saints
A fine analysis on Kevin Daft`s abilities had come from Fox Sports NFL expert Dan Miller.
Kevin Daft videos
Kevin Daft @ World Bowl 2000 Claymores vs. Rhein Fire
Video 1
Video 2
Video 3
Video 4
Video 5
Kevin Daft @ Rhein Fire 2000
Video
Kevin Daft @ Rhein Fire 2002
Video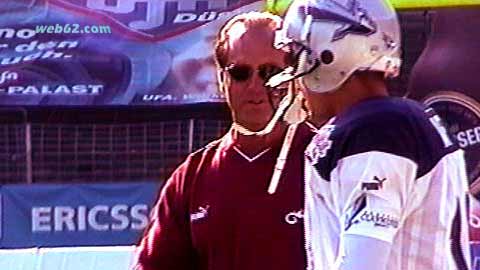 Bart Andrus & Kevin Daft
Born on November 19, 1975 in Long Beach, California
College: Western Illinois, Wisconsin
Height: 6-1
Weight: 207