Amsterdam Admirals photos, videos, stories
Spergon Wynn

QB Cleveland Browns
The mobile quarterback had played in 7 NFL games for the Cleveland Browns and his debut in 2000 was against the Oakland Raiders Raiders in season 2000.
In 2001 he had moved on to the Minnesota Vikings to appear on 3 games.
Head Coach Bart Andrus had been very impressed by Spergon Wynn in week 1 when he had scored 226 yards and prepared one TD.
In 2001 Spergon Wynn had played for the Minnesota Vikings in 3 games.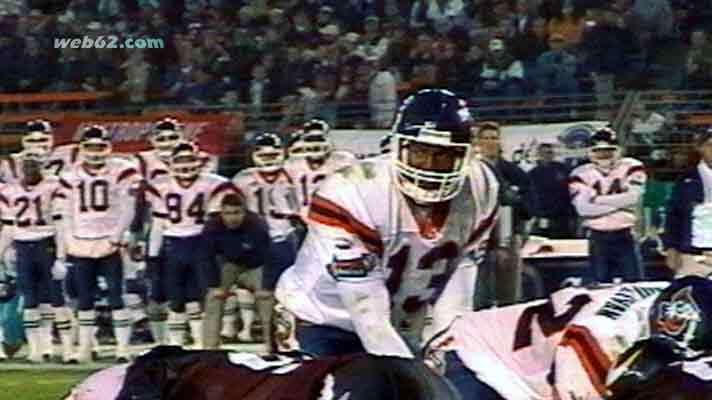 QB Spergon Wynn Browns
1 TD, 7 interceptions and 585 yards after 70 from 152 passes completed did earn him an NFL qb rating of 39.5.
Spergon Wynn videos
Spergon Wynn vs. Fire 2001
Video 1 | Video 2

QB Spergon Wynn Browns
Born in Houston, Texas on August 10 in 1978
College: SW Texas State
Height: 6-3
Weight: 227

Spergon Wynn Cleveland Browns