Barcelona Dragons

vs. Rhein Fire 2000
A year later the Barcelona Dragons had been a strong force again with qb Jarious Jackson leaving the Thein Fire no chance at all.
But in season 2000 the Rhein Fire had peaked under head coach Galen Hall and there was no chance for Jack Bicknell.
Barcelona Dragons videos
Barcelona Dragons vs. Rhein Fire 2000
Rhein Fire defense
DT Marques Douglas from the Baltimore Ravens had one assist and DT Ken Anderson from the Chicago Bears one tackle while the leaders were D.Mallard with seven, Ken Ogle with six and Chris Akins and Jamie Baisley with five.
Fire offense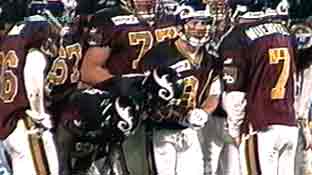 Rhein Fire's offense with QB Danny Wuerffel and his top receivers Kevin Drake and Jeff Odgen had been a real force on that season opening night.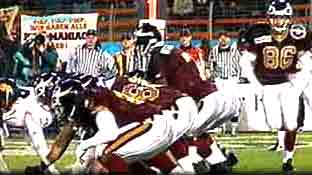 Rhein Fire had WR Kevin Drake (86) on the case, who was the star of the night with his 3 TDs and 75 yards.
In 1999 he had been a part of the Claymores, who got grounded by Rhein Fire when even their QB Dameyune Craig couldn`t prevent a defeat.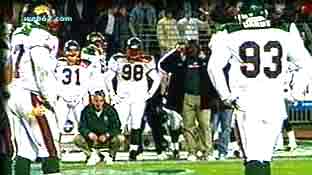 Head coach Jack Bicknell was not amused about the efficiency of receiver strike force Kevin Drake and the fire defense, which wasn't easy to penetrate thanks to Marques Douglas, Nick Ferguson, Anthony Mitchell and Chris Akins who had all become valuable starters in the NFL after their World Bowl win at Galen Hall's powerful Rhein Fire 2000.
Ken Clarke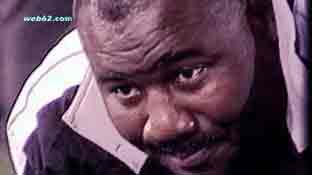 Defensive line coach Ken Clarke had to look after a lot of problems with his Dragons, who were not able to stop Fire receiver Kevin Drake.
Back in the days Ken Clarke had played over 14 NFL seasons at the Minnesota Vikings, Philadelphia Eagles and the Seattle Seahawks.