Barcelona Dragons

Team 1999
Probably the best Barcelona Dragons team of all tmes had been the 1999 squad which was built on outstanding players such as Todd Bouman, Brian Finneran, Brandon Noble, Mike Maslowski and the controversial Lawrence Phillips, who had played brilliantly throughout the season rushing for more than 1000 yards in ten games.
And probably it was the hardest fought season in NFL Europe history with Frankfurt Galaxy, Rhein Fire and the Dragons at similar strenght and with a large amount of forthcoming NFL starters on their roster.
And without the unfortunate injury of Lawrence Phillips, the 99 Dragons would have had a much bigger chance to win this unique World Bowl clash between the forthcoming NFL starters Todd Bouman and Jake Delhomme, who had even found his way into a Super Bowl.
Barcelona Dragon 1999 players
Angoy | Batiste | Bell | Bouman | Branch | Crawford | Dragos | Finneran | Garnett | Hamoudi | Imbernon | Loggins | Maslowski | Noel | Moss | Noble | Phillips | Quale | Reem | Ritchey | Rosado | Smith | Thorp | Tuten | Wayne
Barcelona Dragons videos
Barcelona Dragons vs. Rhein Fire 1999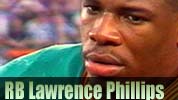 Game scenes and head coach comments on Lawrence Phillips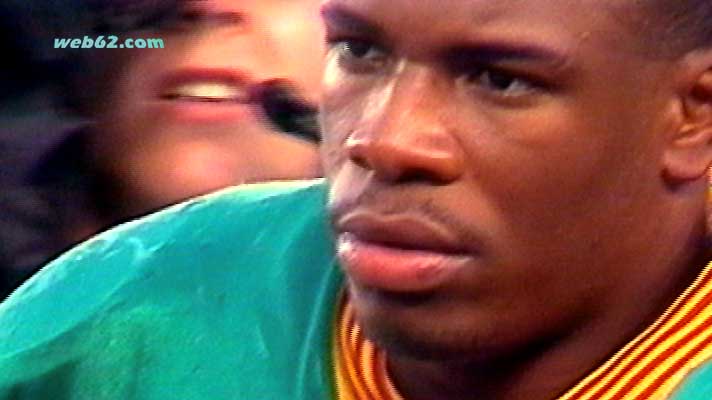 RB Lawrence Phillips 49ers
The head coach of Lawrence Phillips and also his team mates had nothing but positive things to say when they were asked about their former running back, who had played a tremendous season before Dr. John York and his 49ers had not been amused at all.
Barcelona Dragons 1999 players
Matt Reem Redskins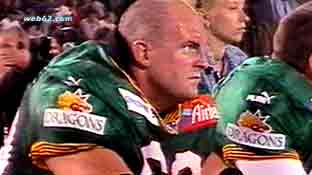 Washington Redskins Matt Reem had difficulties in landing another job after the NFL season 99 had not worked out that well for the guard.
Born on December 23 in 1972
College: Minnesota
Height: 6-6
Weight: 270
Cameron Quayle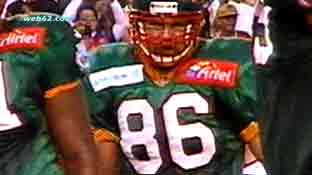 Barcelona Dragons Cam Quayle had come from the Jacksonville Jaguars to the Barcelona Dragons, but after the season his NFL dreams had vanished.
Born on September 24 in 1972
College: Weber State
Height: 6-7
Weight: 255
CB Jarrett Loggins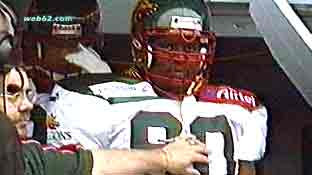 Jarrett Loggins played for three seasons at the Barcelona Dragons and he had also signed in the XFL.
Born on January 4, 1975 in San Diego, CA
College: Northern Arizona
Height: 6-2
Weight: 295
CB Moss Eagles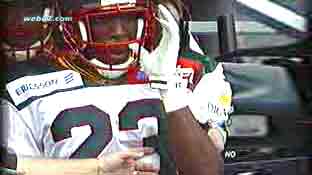 Tristan Moss had come from the Eagles to join the Barcelona Dragons, but after the season he couldn't find a job in the NFL.
Born on November 22 in 1972
College: Weber State
Height: 5-10
Weight: 171
T Tarren Crawford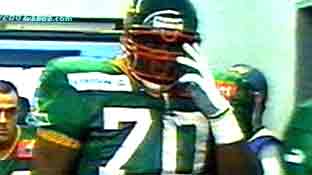 Tarren Crawford had only played in 1999 at the Barcelona Dragons and after the season he couldn't catch a roster spot in the NFL.
Born on December 24 in 1970
College: Central State Ohio
Height: 6-5
Weight: 315
CB Ricky Bell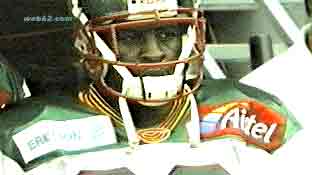 Chicago Bears Ricky Bell has died at the age of 36 and he has also been with the Jacksonville Jaguars and Orlando Rage in the XFL.
Born on October 2, 1974
College: St. Cloud State College
Height: 5-10
Weight: 194
DB Tori Noel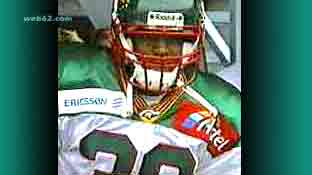 Denver Broncos Tori Noel has played for the 1999 Barcelona Dragons.
Born on February 17, 1975 in Memphis, Tennessee
College: Tennessee
Height: 6-0
Weight: 200
RB Scott Dragos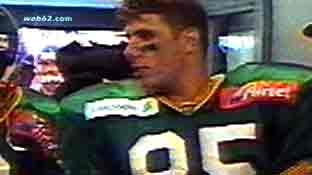 Running back Scott Dragos had been with the Chicago Bears for 2 NFL seasons in 2000 and in 2001 while appearing on 15 games.
Born in Rochester, MA on November 28 in 1975
College: Boston College
Height: 6-2
Weight: 245
OT Deron Thorp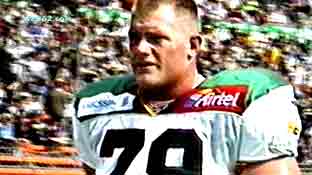 Deron Thorpe Noel was allocated by the New York Jets where he had spent the 1997 NFL season.
Deron Thorp had played in all ten games while creating space for Lawrence Phillips and he had won the World Bowl already in 1997.
Born on August 31 in 1973
College: Nevada-Las Vegas
Height: 6-8
Weight: 330
DT Ivan Imbernon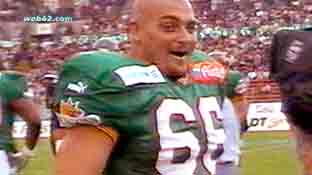 Defensive tackle Ivan Imbernon had gotten on well with Lawrence Phillips.
Born on November 27 in 1972
Height: 6-2
Weight: 290