Barcelona Dragons gameday photos, videos
Barcelona Dragons

Gameday central
Barcelona Dragons gamedays
Barcelona Dragons vs. Rhein Fire 2002
Once again both games against Rhein Fire were lost and qb Ted White and the team had only 2 games during the season.
Barcelona Dragons vs. Rhein Fire 2001
Both games against the Rhein Fire were won and a superb team went straight to the World Bowl after an 8-2 regular season.
Barcelona Dragons vs. Rhein Fire 2000
Both games against the World Bowl winning Rhein Fire were lost and qb Tony Graziani had not been able to shine that bright.
Rhein Fire Team 1999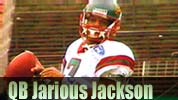 Quarterback Jarious Jackson has led the Barcelona Dragons into World Bowl 2001.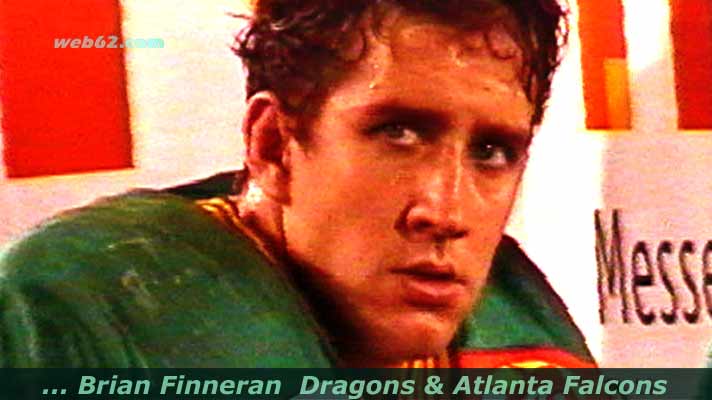 At the Barcelona Dragons Brian Finneran had been one of the best.
Kendrick Burton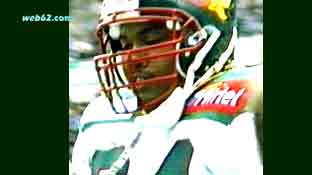 Seattle Seahawks' Kendrick Burton got twice suspended by the NFL for drug violations and then he went to play in the XFL.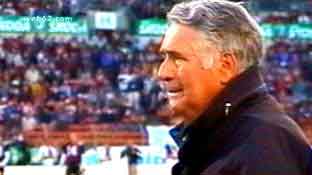 Barcelona Dragons' head coach Jack Bicknell gave two video interviews
See Jack Bicknell on photos and videos
K Jesus Angoy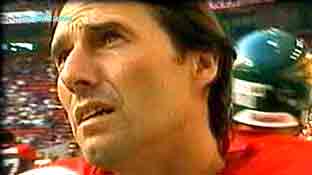 From 1987 - 1996 Jesus Angoy had played for the FC Barcelona soccer team, which is one of the finest in the world. In 1999 he spent the NFL pre-season at the Denver Broncos.
In 1997 he joined the Dragons, where he had helped to reach the World Bowl twice.
Born on May 22 in 1966
Height: 5-11
Weight: 168
CB Samyr Hamoudi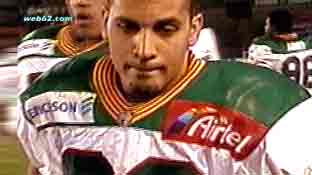 Samyr Hamoudi earned National of week 5 honors with his TD producing interception against Galaxy QB Pat Barnes in season 2000 and in 2003 he played his sixth season @ the Dragons.
Born on November 26th in 1976
Height: 5-11
Weight: 300