Lawrence Phillips

Running back 49ers
Here's some photos, story and videos fromthe controversial NFL running back and current inmate Lawrence Phillips from his bright moments at the Barcelona Dragons inside a unique documentary on the NFL Europe with many pictures and video clips.
So what went wrong with Lawrence Phillips at the 49ers after his great NFL Europe season with a sensational league-record of 1.021 yards and 14 TDs in 10 games after which he had ended as the Offense MVP of the year.
Lawrence Phillips video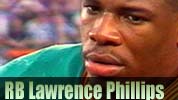 Lawrence Phillips at World Bowl 99 with a comment from 49ers' Guy McIntyre
Vide
The upcoming Superstar had started slow in his first game at the 49ers and not much later his career was over after a game against the Cardinals when Lawrence Phillips messed up badly on blocking a blitz by Aeneas Williams who took the chance and knocked quarterback Steve Young unconscious.
Unfortunately Steve Young had to end his career after that hit and Lawrence Phillips was never again employed in the NFL.
A year later 49ers owner Dr. York and his son had still sounded sad about not having been able to integrate this highly talented RB when they were asked about the reasons for their expensive failure.
Then in 2005 a dubious incident with some football playing kids in a West Coast park had caused even more negative headlines when some gear from Lawrence Phillips had gone missing.
In fact that drove him nuts and he drove his car into a park in order to hit this group of kids.
However, that story could have been nothing but a mad story. But it surely ads another crazy chapter to the life of a gifted, but also failed running back talent.
Later on Lawrence Phillips went on the path of becoming a criminal and murder charges seem to keep in in jail for the rest of his life.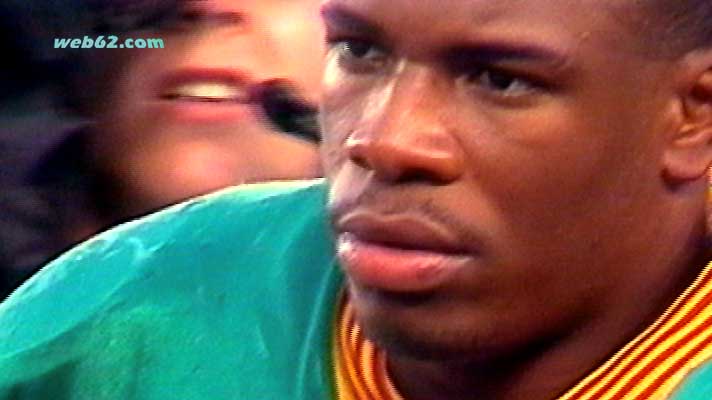 Lawrence Phillips
In 1999 Lawrence Phillips had trained well under Jack Bicknell, but then he misbehaved at the 49ers. Later Galaxy head coach Mike Jones had said, that a family atmosphere like at the Barcelona Dragons can be very beneficial for sensitive players. For Lawrence Phillips it certainly did not work out at the 49ers and another few episodes later he even went to jail.
Watch Internet TV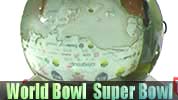 Enjoy
our NFL Football videos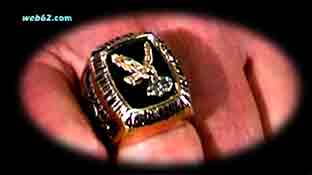 Check the unfolding
Chinese Horoscope analysis of the 49ers' chances for reaching Super Bowl 50 in 2016. In fact many fans fear, that Jim Tomsula is on a lonesome mission. But now he has found a great running back hope that came from Australia.
Read more at Dr. Wu's Chinese Horoscope
Lawrence Phillips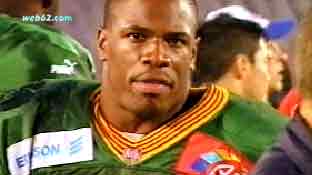 Dallas Cowboys' outstanding linebacker Brandon Noble had truly enjoyed having Lawrence Phillips on the team at the Barcelona Dragons, as expressed in his video interview.
Lawrence Phillips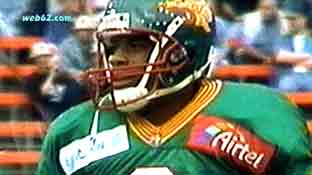 Obviously Lawrence Phillips had been one of the very best running backs, who had ever played in the NFL Europe.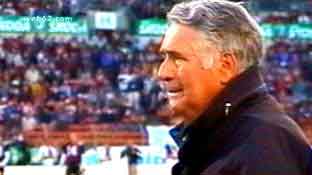 Barcelona Dragons head coach Jack Bicknell had felt very sorry for Lawrence Phillips, as pointed out in his