Jerry Jones

Dallas Cowboys owner
Chan Galey and Galen Hall had built a fine development strategy back in 1999 and Jerry Jones must have been pleased with the performance of the Dallas Cowboys at Rhein Fire with an outstanding Jason Tucker and Robert Thomas, who had emerged as valuable players during the NFL season.
Also Brandon Noble had fully convinced at the Barcelona Dragons.
In season 2000 Jerry Jones had come personally to observe his Dallas Cowboys at the World Bowl what had given him the chance to take 4 World Bowl Champions into their millennium camp.
Center and guard Chris Brymer had been the most promising newcomer according to Daryl Johnston, who had pointed at the importance of versatility when offering center and guard abilities at the same time.
Also Ryan Neufeld had shown a lot of good action.
But although Chris Akins, Jeff Ogden and most of the other Cowboys in the NFL Europe had surely benefited from the NFL Europe action it occured that none of them had gotten anywhere in Dallas.
Ryan Neufeld had managed to find a long career at the Buffalo Bills and Chris Akins became a Super Bowl winning safety for the New England Patriots in 2003.
So in fact, it had been other teams that had truly benefitted from Jerry Jones NFL Europe investment by having received winning players such as also Keith Adama who had also reached Super Bowl with his Eagles.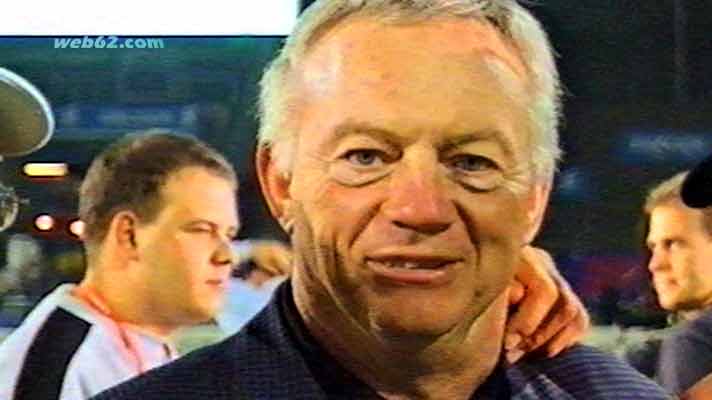 Alcender Jackson Dallas Cowboys
Back at Rhein Fire the head coach of the Frankfurt Galaxy, Mike Jones had talked about the unique commitment and working style of Jerry Jones.
Mike Jones video interview about the Cowboys
video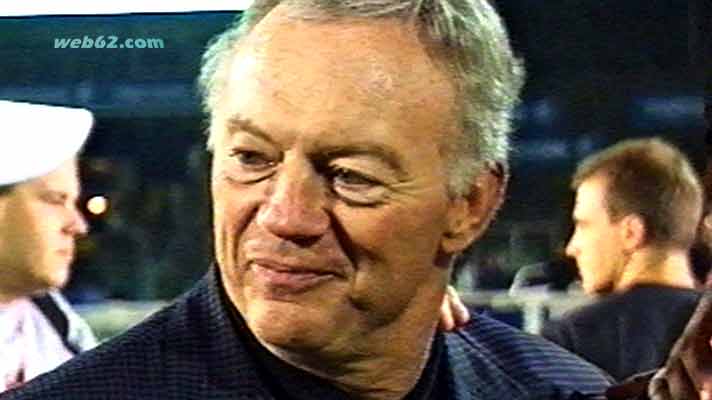 Jerry Jones Dallas Cowboys
Jerry Jones together with the wife of Chris Brymer.