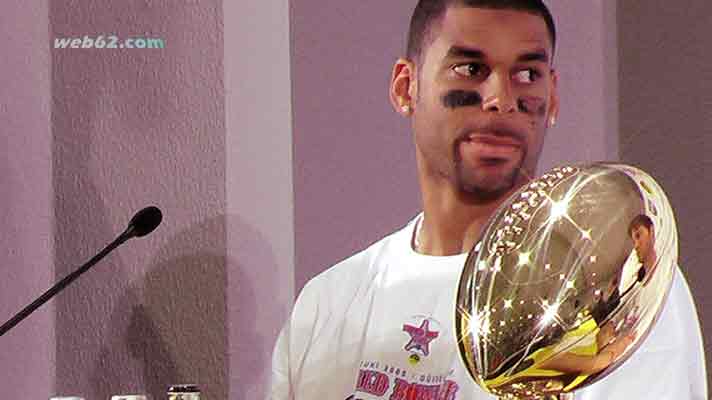 In World Bowl 2005 receiver Ruvell Martin had caught the first TD pass from Kurt Kittner.
Amsterdam Admirals Players
QB Casey Clausen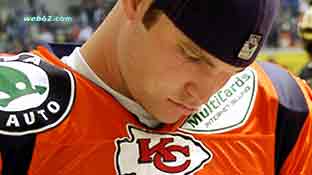 Quarterback Casey Clausen had not gotten too far in the NFL and a brief evaluaton at the Kansas Chiefs had remained his best memory from his NFL days.
Born in Thousand Oaks, California on January 9, 1981
College: Tennessee
Height: 6-3
Weight: 210
DE Omari Hand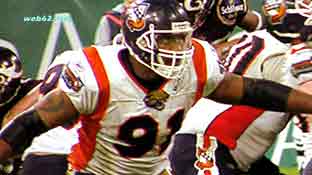 Jaguars Omari Hand had been with the San Diego Chargers in season 2003 before he was sent to the Admirals in 2005.
Born on November 15 in 1976
College: Virginia
Height: 6-3
Weight: 220
TE Tony Donald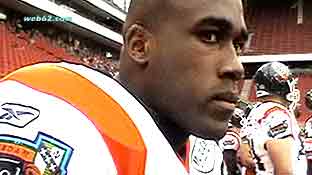 Season 2005 had brought TE Tony Donald from the Seattle Seahawks to the Admirals.
Born on June 4 in 1979
College: Western State Colorado
Height: 6-3
Weight: 245
DB Derrick Ballard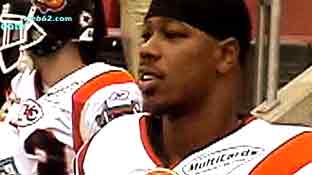 Derrick Ballard has played on linebacker for three season at the Admirals, but back in the NFL he had not been able to convince at the Chicago Bears and at the Atlanta Falcons.
Born on December 8 in 1981
College: Memphis State
Height: 6-1
Weight: 215
LB Josh Buhl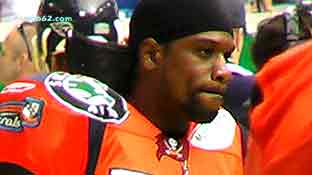 Buccaneers LB Josh Buhl had been a part of the World Bowl winning 2005 Admirals, but back at home it became difficult to find work in the NFL. In 2004 he got waived by the Broncos for being undersized.
Born on May 4 in 1981
College: Kansas State
Height: 6:0
Weight: 210
WR John Booth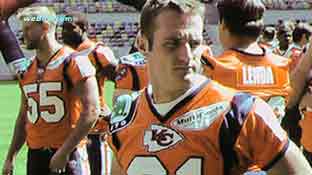 Receiver John Booth had come from the Kansas City Chiefs, but he couldn't catch a spot after his superb NFL Europe season with the World Bowl win in which he had played a fine role.
Born on July 22 in 1982
College: Mid American Nazarene
Height: 6-0
Weight: 199
T Ulish Booker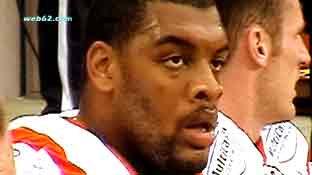 Pittsburgh Steelers Ulish Booker had come to the Admirals for season 2005 where he did win the World Bowl.
Born on August 14, 1979 in West Haven, Connecticut
College: Michigan State
Height: 6-6
Weight: 319
SS Scott Connot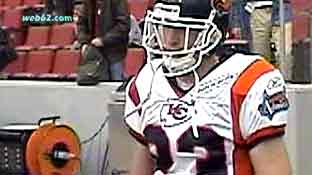 Safety Scott Connot had been with the Kansas City Chiefs for 2 games before he came to Amsterdam to become a winning season champion.
Born in Spencer, NE on June 24 in 1981
College: South Dakota State
Height: 6-3
Weight: 216