Amsterdam Admirals photos, videos, stories
DE Josh Mallard

Colts / Atlanta Falcons
4 NFL seasons are on the records of DE Josh Mallard which he had spent at the Indianapolis Colts, Atlanta Falcons, Denver Broncos and the Cincinnati Bengals.
39 tackles, 8,5 sacks and 3 forced fumbles were a solid result in the NFL and probably his best time was at the Atlanta Falcons for 17 games.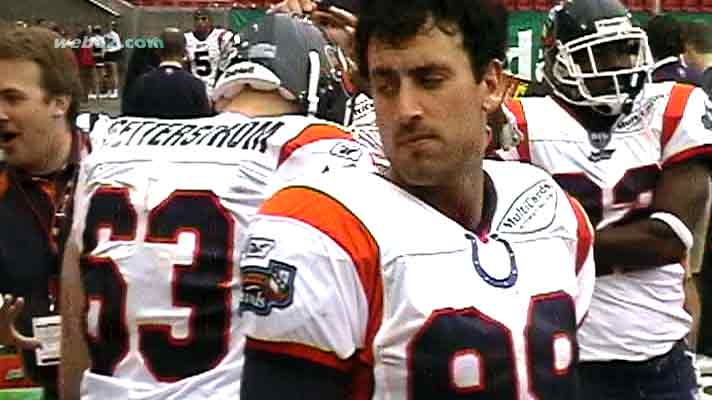 Josh Mallard Colts Falcons
World Bowl 2005 had been a fine event for Josh Mallard.
Josh Mallard videos
Josh Mallard @ World Bowl 2005
Video
Josh Mallard vs. Cologne Centurions 2005
Video
Josh Mallard vs. Rhein Fire 2005
Video
Josh Mallard Colts Falcons
Born in Savannah, GA on January 9 in 1980
College: Georgia
Height: 6-2
Weight: 265