World Bowl 2005

Admirals vs. Thunder
Berlin Thunder safety Adrian Mays had been one of those players, who had brought a bit of NFL experience into the game while running back Jarrett Payton had once again impressed at the Rhein Fire Arena.
World Bowl 2005 video
NFL World Bowl Highlights and interviews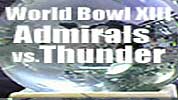 Amsterdam Admirals vs. Berlin Thunder
Game video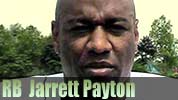 Jarrett Payton interview
Video


RB Jarrett Payton was trying it very hard to step into the footprints of his father Walter Payton and at the Amsterdam Admirals and in the World Bowl he had given it all while rushing for 54 yards with 17 attempts and he had also caught 2 passes for 19 yards.


Adrian Mays Cardinals
Safety Adrian Mays had impressed with 7 tackles and 1 assist. He came from the Arizona Cardinals, where he had been on 7 games scoring 3 tackles.
Born on November 17, 1980 Hattiesburg, Minnesota
College: LSU
Height: 6-1
Weight: 215
RB Jonathan Smith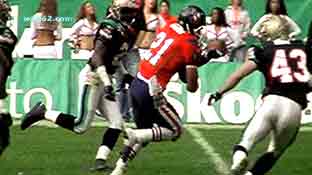 Running back Jonathan Smith has played as a continuity player for three seasons at the Amsterdam Admirals and in the World Bowl he did rush for an 19 yards touchdown. He was also closely observed by the Kansas City Chiefs.
Born on October 10 in 1981
College: Washington State
Height: 6-0
Weight: 220
OLB Winston Taylor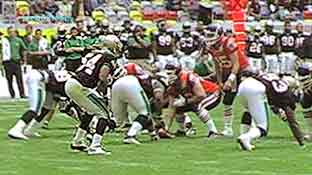 Linebacker Winston Taylor (54) had come from the Miami Dolphins to the Thunder and in the World Bowl he had been one of the best with 2 tackles, 1 assist, 1 forced fumble and 2 tackles on special teams.
WR Robert Redd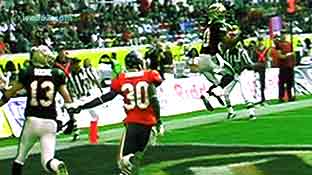 Wide receiver Robert Redd had converted a 10 yards pass from Dave Ragone for the final TD of the game.
Press conference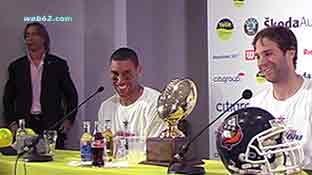 For Kurt Kittner and Ruvell Martin it had been their press conference of a lifetime while Admirals GM Ronald Buys had looked thoughtful. Did he already knew at this time about his resignation?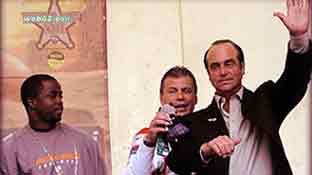 Admirals head coach Bart Andrus had felt kind of emotional after the hard fought 27:21 victory of his team.