Receiver Ruvell Martin had caught the first TD pass from Kurt Kittner.
Amsterdam Admirals Players
G Trevor Hutton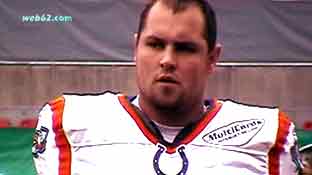 Trevor Hutton had been on 4 games at the Indianapolis Colts during the 2004 NFL season.
Born on December 28 in 1980
College: Utah State
Height: 6-5
Weight: 305
P Ryan Dutton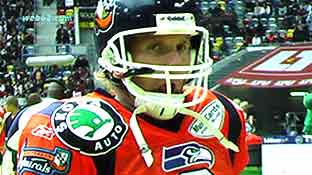 Punter Ryan Dutton was allocated by the Seattle Seahawks but he never made it on their team.
Born on December 27 in 1978
College: Minnesota State
Height: 6-4
Weight: 225
TE Mike Gomez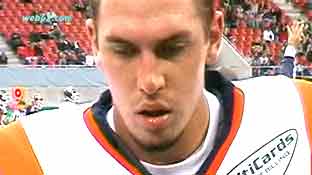 Tight end Mike Gomez came from the Buffalo Bills to the Amsterdam Admirals before the Seattle Seahawks did sign him for the 2006 NFL season after 1 fine TD in World Bowl 2005 had revealed his talent.
Born on April 23 in 1982
College: Illinois
Height: 6-6
Weight: 240
WR Ataveus Cash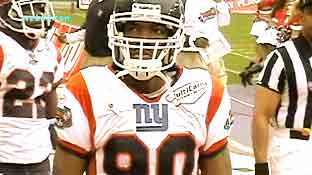 Receiver Ataveus Cash had been with the New York Giants during the 2003 NFL season before he came to Amsterdam.
Born on May 2 in 1979
College: Hampton
Height: 6-2
Weight: 203
CB Amilcar Grot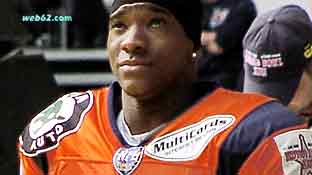 Receiver Amilcar Grot was one of the Dutch national players at the Amsterdam Admirals.
Born on April 15 in 1984
College: none
Height: 5-8
Weight: 171
S Ron Israel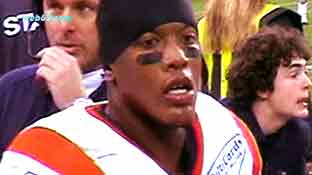 Safety Ron Israel had 1 game for the Minnesota Vikings before he moved to the Cleveland Browns and the Pittsburgh Steelers for the 2005 NFL season.
Born in Voorhees, NJ on January 5 in 1978
College: Notre Dame
Height: 6-0
Weight: 212
G Chad Setterstrom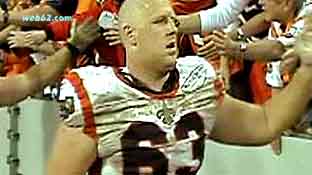 Chad Setterstrom had been with the New Orleans Saints from 2002 until 2006, but without being on any game.
Born in Northfield, MN on June 13 in 1980
College: Northern Iowa
Height: 6-3
Weight: 310
DE Derrius Monroe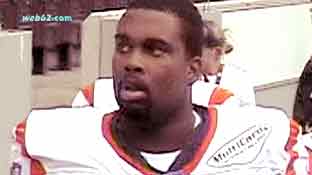 Also Derrius Monroe had been with the New Orleans Saints for the 2002 NFL season.
Born in Tallahassee, Florida on July 21 in 1978
College: Virginia Tech
Height: 6-4
Weight: 269
DE Clint Mitchell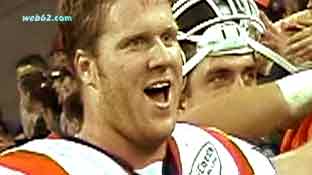 Clint Mitchell had been with the 2006 Kansas City Chiefs.
Born in Tallahassee, Florida on July 21 in 1978
College: Virginia Tech
Height: 6-4
Weight: 269