Amsterdam Admirals

Team 2000
The Amsterdam Admirals 2000 had the two quarterbacks Ron Powlus and Jim Kubiak on the field during the last season of head coach Al Luginbill, who had left the team in order to win the XFL Championship.
In the NFL Europe the Admirals had clinched 4rth place after a 4–6 season and the most succesful player had been Frank Ferrara, who had landed a wonderful career at the New York Giants.
Also Kicker Jose Cortez had established an amazing NFL career with 53 field goals for the 49ers, the Dallas Cowboys and the Vikings after his NFL Europe stint.
Amsterdam Admirals Team 2000
Bishop | Cortez | Daniel | Dawkins | Ferrara | Humphrey | Itai | Jackson | Johnson | Kirksey | Kubiak | Powlus | Satomi | Stevens | Williams

Jim Kubiak / Ron Powlus
The two Admirals quarterbacks Jim Kubiak and Ron Powlus had only won 4 games, but that was enough, to secure them a 4rth place in the League.
Amsterdam Admirals Players
RB Juan Johnson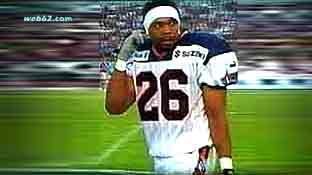 Running back Juan Johnson had joined the San Francisco Demons after his stint at the Admirals. Before at Rhein Fire his 15 carries had brought 64 rushing yards and he also caught 2 passes for 25 yards.
Born on August 8 in 1974
College: Grambling State
Height: 5-9
Weight: 200
LB Deon Humphrey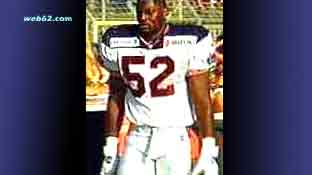 Linebacker Deon Humphrey had been on 18 games of the San Diego Chargers during the 2000 and 2001 NFL seasons for 14 tackles. Before he did play for the Carolina Panthers in 3 games. In 2003 his NFL career came to an end at the Carolina Panthers.
Born on May 7 1976 in Clewiston, Florida
College: Florida State
Height: 6-3
Weight: 240
LB Greg Williams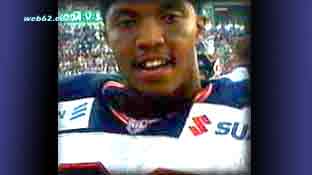 Linebacker Greg Williams had also moved to the XFL team San Francisco Demons were also his head coach Al Lugunbill had found work.
Born on December 12 in 1976
Height: 5-10
Weight: 191

WR L.C. Stevens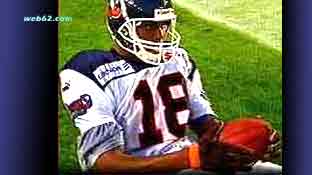 Receiver L.C. Stevens had been in talks with the Saints after he had caught 7 passes for 77 yards against Rhein Fire, where he did also score one TD.
Born on November 31 in 1974
Height: 6-4
Weight: 218
T Kohei Satomi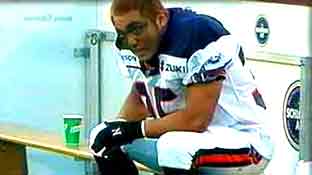 Japanese National Kohei Satomi had shown 1 tackle, 1 assist and 1 Kickoff return at Rhein Fire.
Born on December 20 in 1976
Height: 5-11
Weight: 195
Masato Itai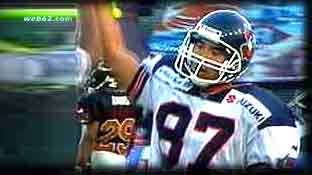 Masato Itai had played well at Rhein Fire where he had caught 3 passes for 44 yards.
Born on January 7 in 1971
Height: 6-1
Weight: 202
RB Ralph Dawkins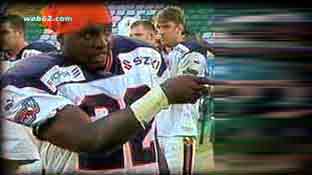 Running back Ralph Dawkins had played for the Admirals from 1995 until season 2000, but he could never find an NFL team.
Born on October 20 in 1970
Height: 5-10
Weight: 196

WR Ray Jackson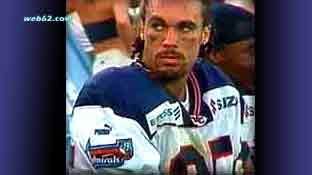 Receiver Ray Jackson had played for the Admirals from 1999 until season 2001 and he also played for the Indiana Firebirds.
Born on January 15, 1975
College: Washington State
Height: 6-1
Weight: 207
OT Octavious Bishop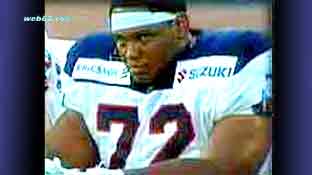 Tackle Octavious Bishop has played for the Admirals in season 200 and he also did play for the Chicago Enforcers in the XFL.
Born on May 31, 1975
College: Texas
Height: 6-5
Weight: 330