Amsterdam Admirals

Team 2003
In 2003 the Amsterdam Admirals had to travel to the AufSchalke Arena where the Rhein Fire was forced to play after they had to evacuate from their Rhein Stadium.
Meanwhile Minnesota Vikings qb Shaun Hill has become the team's most prominent NFL player but also wr Matthew Hatchette had managed to play in the League over many years.
Amsterdam Admirals Team 2003
Adams | Anderson | Brown | Bryant | Cecere | Clayton | Diliberto | Epps | Guenther | Hatcehtte | Hill | Meijer | Merrill | Osika | O'Donnel | Peko | Rivers | Rosado | Skaggs | Smith | Williams | Younger

Matthew Hatchette
In week 1 of season 2003 Matthew Hatchette had converted a 23 yd pass into the first TD of the year and he also added another crucial reception during the final drive.
During his long NFL career he had been at the Minnesota Vikings from 1997-2000, at the Jets, the Raiders and the Jaguars.
Born in Cleveland, Ohio on May 1 in 1974
College: Langston
Height: 6-3
Weight: 200
Amsterdam Admirals Players
QB David Rivers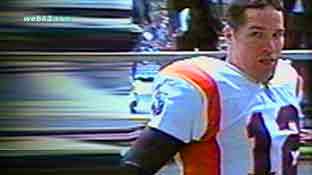 Amsterdam saw QB David Rivers in season 2003, who had been with the Oakland Raiders during the 2004 NFL season.
Born in Greenville, SC on September 15 in 1977
College: Western Carolina
Height: 6-2
Weight: 221
DE Jonathan Brown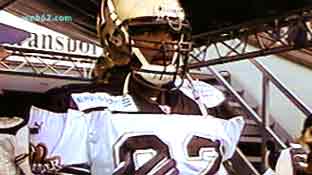 Jonathan Brown had finest NFL year at the Super Bowl winning St. Louis Rams in 2001 where he was on 3 games. He had also been for 4 games with the Packers and the NFL Europe season 2001 at Berlin Thunder he had completed as the best defensive player of the year. Jonathan Brown has also been with the Toronto Argonauts for 6 seasons.
Born on November 28, 1975 in Chickasha, OK
College: Tennessee
Height: 6-4
Weight: 270
WR Justin Skaggs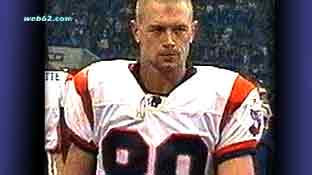 Justin Skaggs has been on one game at the Washington Redskins, where he was signed for two seasons in 2001 and in 2002.
Born on April 22, 1979 in Wentzville, Montana
College: Evangel
Height: 6-2
Weight: 200
WR Than Merrill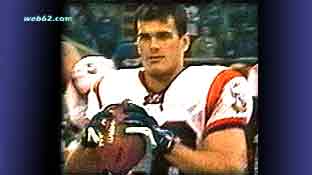 Than Merrill had been on 16 games at the Chicago Bears before he came to the Barcelona Dragons in 2002 from where he went to the Amsterdam Admirals in 2003 while being under evaluation by the Tampa Bay Buccaneers.
Born on December 12, 1977 in Fresno, California
College: Yale
Height: 6-3
Weight: 220
C Craig Osika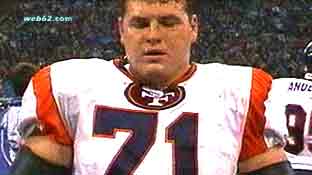 Center Craig Osika had been with the San Francisco 49ers in 2002 before he came to the Admirals and from where he had moved on to the Cleveland Browns for one NFL season.
Born on December 4, 1979
College: Indiana
Height: 6-3
Weight: 239
LB Eric Guenther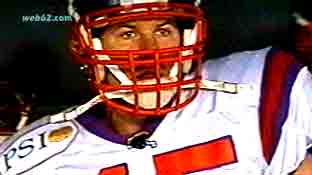 Linebacker Eric Guenther had gathered his first NFL Europe experience at Frankfurt Galaxy and he had been with the San Diego Chargers for the 2002 NFL season.
Born on May 4, 1977 in Thousand Oaks, California
College: Illinois
Height: 6-2
Weight: 235
WR Travis Williams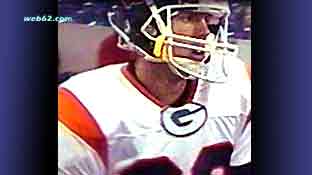 Travis Williams had come from the Green Bay Packers, where he had been for the NFL season 2003, but without attending any game.
Born on May 22 in 1978
College: Navy
Height: 6-2
Weight: 201
Raymonn Adams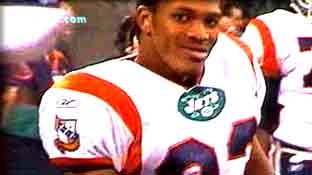 During the NFL season 2003 the New York Jets had allocated running back Raymonn Adams to Amsterdam, what has remained his only experience in NFL Football.
Born on August 6 in 1981
College: Syracuse
Height: 6-10
Weight: 223
Dwan Epps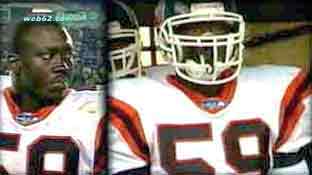 Seahawks Dwan Epps had been on board in season 2003 and against Rhein Fire he had 1 tackle, 1 interception for 4 yards and 2 assists.
Born on January 18 in 1977
College: Texas Southern
Height: 6-1
Weight: 242