Amsterdam Admirals

Team 2001
In 2001 the Amsterdam Admirals made 4rth place after 4 wins and 6 losses and Spergon Wynn had been their top scoring quarterback, who became the second best passer in the League with 193 from 337 passes completed for 2,041 yards and 14 TDs besides 43 sacks and 9 interceptions.
Also Donnie Spragan had impressed a lot with his 3,5 sacks, what had helped him to launch a fine career at the Miami Dolphins and the Denver Broncos for 96 consecutive NFL season games.
Amsterdam Admirals Team 2001
Allen | Anderson | Baldwin | Coleman | Diliberto | Epps | Garnett | Hill J. | Hill M. | Kirksey | Kawaguchi | Malecki | McCullan | Matthews | Meijer | Spragan | Strickland | Sweeney | Wong | Wynn

Spergon Wynn from the Cleveland Browns had been the starting quarterback for the Admirals.
Amsterdam Admirals Players
S Marcus Hill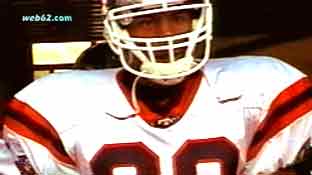 Safety Marcus Hill had 5 tackles and 2 assists in week 1, what has made him the top defender. In the NFL he wasn't that successful at the 49ers, but later he became a celebrity model at Ralph Lauren Polo, Saks Fifth Ave and other Fashion labels.
Born on June 1 in 1976
College: Angelo State
Height: 6-3
Weight: 217
LB Masafumi Kawaguchi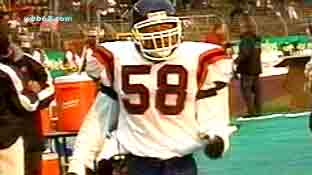 Admirals Japanese force was Masafumi Kawaguchi, who 3 had tackles in week 1 at Rhein Fire.
Born on February 19 in 1973
College: Ritsumeikan University
Height: 5-11
Weight: 218
TE James Hill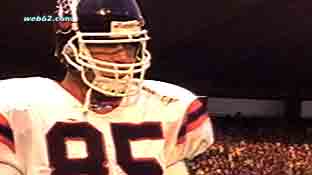 Tight end James Hill had been on 10 games for the Seattle Seahawks in season 2000 before he joined the Admirals, where he had converted 2 passes into 19 yards against Rhein Fire in week 1.
Born in Dallas, Texas on October 25 in 1974
College: Abilene Christian
Height: 6-4
Weight: 246
CB Tim Strickland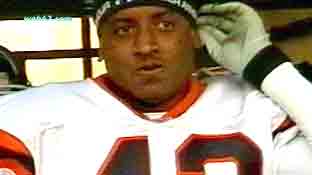 Tim Strickland had played in Canada and he was in touch with the Steelers.
Born on January 13 in 1977
College: Washington
Height: 5-9
Weight: 183
T Joe Wong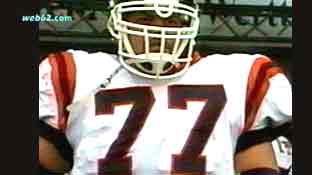 Tackle and guard Joe Wong had been for the season with the Miami Dolphins before he went for 2 years to the Oakland Raiders, where he had been on 2 games.
Born in Honolulu, HI on February 24 in 1976
College: Brigham Young
Height: 6-6
Weight: 315

DE Roshaun Matthews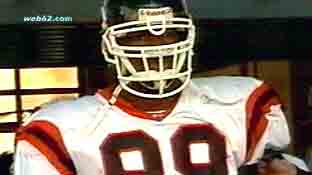 Roshaun Matthews had the most sacks in the League with 9,5, but even that did not help him to find a job in the NFL.
Born on April 22 in 1977
College: Southern
Height: 6-4
Weight: 250
WR Chris Coleman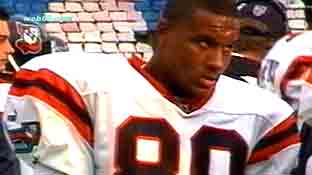 Receiver Chris Coleman had been the third best in the League with 53 catches for 710 yards and 8 TDs. And in week 1 at Fire he had been the top connection for Spergon Wynn with 7 receptions for 63 yards.
Born on May 8 in 1977
College: Miami
Height: 6-0
Weight: 202
TE Kirk McMullen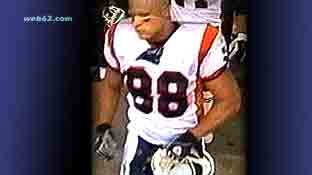 Tight end Kirk McMullen had been on 7 games of the Cincinnati Bengals after his stint in Amsterdam.
Born in Imperial, PA on July 19 in 1977
College: Pittsburgh
Height: 6-4
Weight: 255
DE Matt Sweeney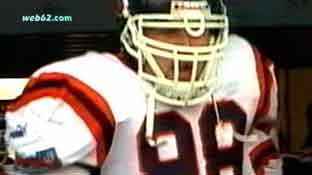 Defensive end Matt Sweeney did not make it into the team of sthe Tampa Bay Buccaneers.
Born on May 24 in 1977
College: Miami
Height: 6-3
Weight: 275
P Jason Malecki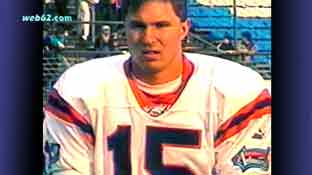 Punter Jason Maleck was given a one-year contract at the Tampa Bay Buccaneers.
Born on December 16 in 1976
College: Boston
Height: 6-2
Weight: 209