Amsterdam Admirals

Team 2002
Paris Lenon has emerged as the highlight player of the Admirals 2002 since he has become a long lasting starter for 4 NFL teams.
But also RB Derek Combs had impressed in the big League.
At the same time quarterback Kevin Daft had once again failed to impress in Europe.
Amsterdam Admirals videos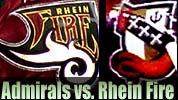 Watch The game video
Amsterdam Admirals Team 2002
Blackwell | Combs | Cooper | Daft | Diliberto | Epps | Guenther | Kalich | Kawaguchi | Lenon | O`Donnell | Peko | Meijer | Sutton

Amsterdam Admirals 2002
Quarterback Kevin Daft, Ryan Kalich and Derek Combs had impressed a lot in week 1 by winning at Rhein Fire with 27:10.
But in the end 4 wins were not enough and the Admirals had to wait until 2005 to win a championship.
Amsterdam Admirals Players
RB Rafael Cooper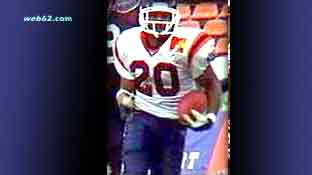 After season 2002 Rafael Cooper got waived at the Lions, where he had 12 carries in 12 games for 57 yards.
Born on on August 1, 1975 in Detroit, MI
College: Louisville
Height: 5-1
Weight: 205
LB Paris Lenon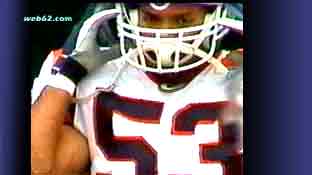 Paris Lenon has played constantly for 4 NFL teams over 12 seasons scoring 831 tackles and 12 sacks for the Packers, Cardinals, Lions and Rams.
His best time he had at the Cardinals and Lions when starting in all 16 season games.
Born on November 26, 1977 in Lynchburg, VA
College: Richmond
Height: 6-2
Weight: 240
DE Mike Sutton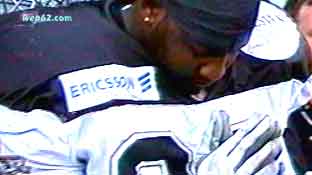 Defensive end Mike Sutton had been with the Tennessee Titans for 2 seasons before he became a fan of the NFL Europe when playing for Fire, Thunder and the Admirals.
Born on April 25, 1975 in Jacksonville, NC
College: Louisiana
Height: 6-4
Weight: 274
C Ryan Kalich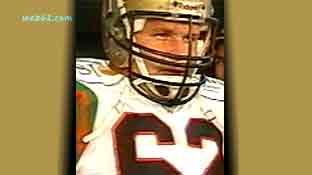 Center Ryan Kalich had brought in World Bowl Champion experience from Berlin Tunder.
Born on November 11, 1976 in Fresno, California
College: Florida
Height: 6-2
Weight: 299
K Silvio Diliberto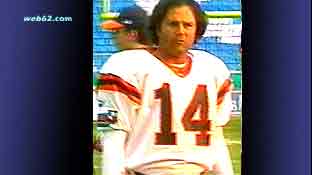 Kicker Silvio Diliberto became important over the years as one of the Dutch Nationals on board after his 30 yards OT field goal that did secure a precious victory against Rhein in week 7 of season 2001.
Born on December 16 in 1963
Height: 6-0
Weight: 210
CB Kory Blackwell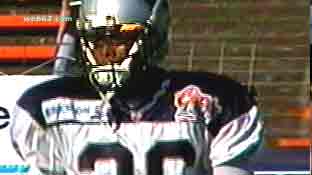 Kory Blackwell was allocated by the New York Giants, where he had been on the team for two seasons from 1997 until 1998 for five games. He had also played for the Scottish Claymores during season 2000.
Born on August 3,1972 in New York, NY
College: Massachusetts
Height: 5-11
Weight: 185