Amsterdam Admirals

Team 2003
With Raymonn Adams and Maurice Anderson the New York Jets had sent two players to the Admirals where four wins against six losses had earned them fifth place in the League.
Amsterdam Admirals Team 2003
Adams | Anderson | Brown | Bryant | Cecere | Clayton | Diliberto | Epps | Guenther | Hatcehtte | Hill | Meijer | Merrill | Osika | O'Donnel | Peko | Rivers | Rosado | Smith | Skaggs | Williams | Younger


OT Lawrence Smith Bills
In 2004 Lawrence Smith had been on 14 NFL games for the Buffalo Bills, where he remained also in 2005.
Before he had spent his rookie year at the Baltimore Ravens.
Born in Atlanta, GA on August 16 in 1979
College: Tennessee State
Height: 6-3
Weight: 295
Amsterdam Admirals Players
G Tupe Peko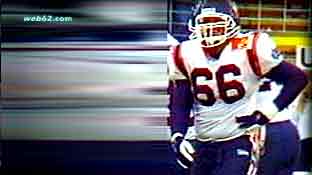 Indianapolis had been the home of guard Tupe Peko where he has been with the Colts for three NFL seasons.
Born on September 19, 1978 in Whittier, California
College: Michigan State
Height: 6-4
Weight: 305
Joe O'Donnell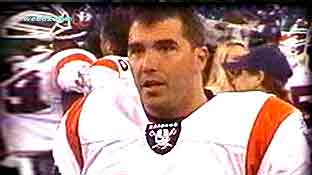 Kicker Joe O'Donnell had come from the Oakland Raiders and he played for the Admirals in season 2003 and in 2002.
C Carey Clayton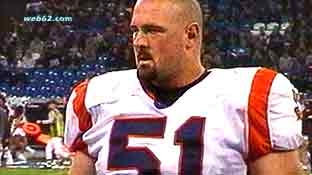 Carey Clayton had been with the San Diego Chargers during the 2001 NFL season where he was on one game.
Born on August 31, 1977 in Dyersburg, TN
College: Texas-El Paso
Height: 6-3
Weight: 285
Maurice Anderson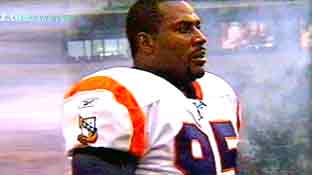 Maurice Anderson had come from the New York Jets to the Admirals before he went to to the New England Patriots with whom he had won Super Bowl on February 3, 2002.
Born on January 19 1975 in Nottoway County, Virginia
College: Virginia
Height: 6-3
Weight: 296