Frankfurt Galaxy

vs. Rhein Fire 2007
Revenge was sweet when the Galaxy took a 23:10 home victory against their old rival in front of 32,789 fans.
Photos by Christian Roth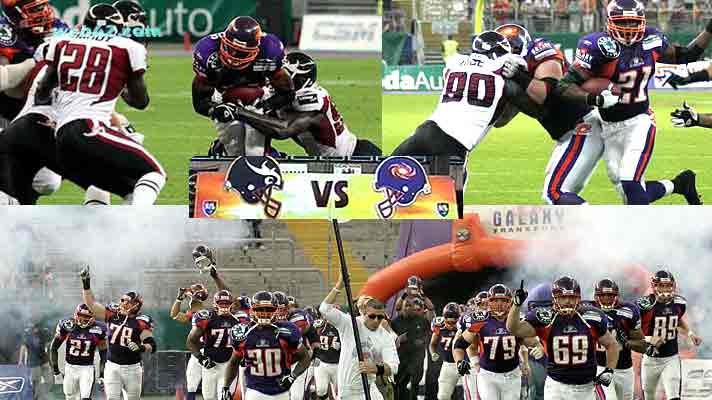 Galaxy vs. Rhein Fire 2007
The time of possession had been 31:28 for the Galaxy and 28:32 for the Rhein Fire.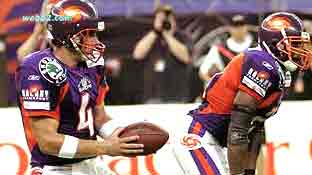 Quarterback J. O'Sullivan from the 49ers had been the driving force on the field with a rating of 118,6 earned by 6 rushing yards and some sensational 26 from 35 passes completed for 299 yards and 2 TDs. Not a single interception and only the 3 sacks had been his outstanding result.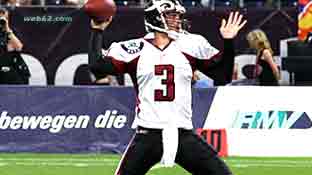 Quarterback Cody Pickett had completed 15 from 23 passes for 153 yards besides 1 interception and 2 sacks for a rating of 66.0.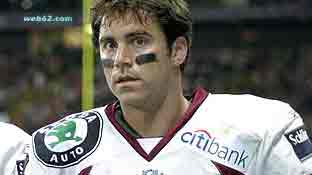 Quarterback Brett Elliott had only completed 6 from 14 passes into 57 yards for a rating of 25,0.
RB Michael Franklin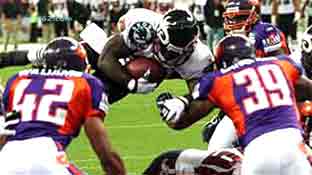 Michael Franklin had scored the only TD for the Rhein Fire and during the entire game the running backs had generated as little as 40 yards. But also the Galaxy running backs had not been too efficient with their 60 yards gain.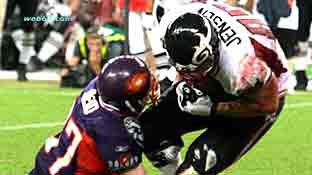 Tight end Erik Jensen from the Rams had caught 2 passes for 29 yards.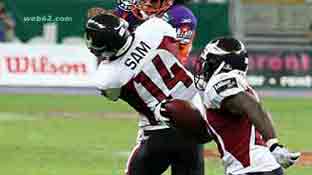 Receiver P.K. Sam from the Dolphins had 2 catches for 53 yards.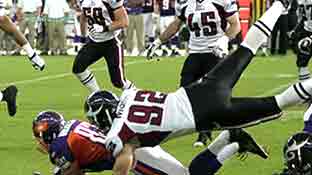 German National Christian Mohr had impressed with 2 tackles and 2 assists and in the NFL he had been with the Seahawks for 2 seasons.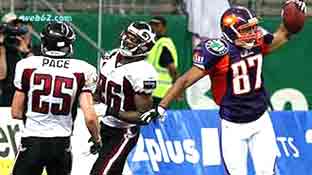 Brandon Middleton had been the man with the golden arm for the turning TD in the 3rd quarter when he caught the 27 yards pass from his quarterback J.T. O'Sullivan when the Galaxy was trailing at 6:10.
DE Ulrich Winkler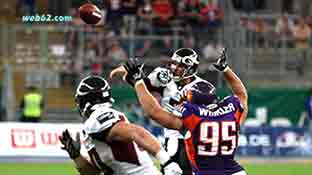 Ulrich Winkler had shown 2 tackles and 1 assist and during the entire season he had scored 20 tackles and 4.5 sacks, what had earned him 2 seasons at the Tennessee Titans.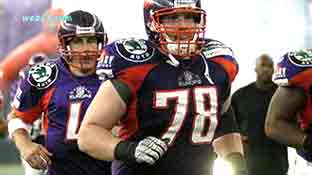 Starting RT Ben Brielmayer had given the Galaxy offense some fundamental stability.