Amsterdam Admirals photos, videos, stories
SS Atari Bigby

Green Bay Packers
World Bowl 2006 was lost by the Amsterdam Admirals to the Frankfurt Galaxy though Atari Bigby and his team had been dominant during the season.
During the game Atari Bigby had scored 3 tackles and 1 forced fumble while being on the field together with 5 other Green Bay Packers.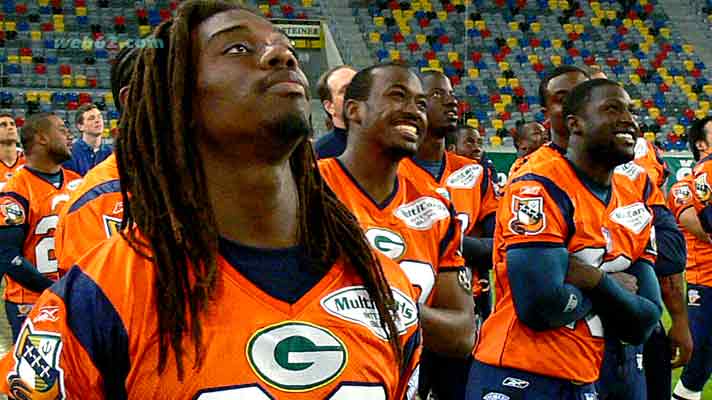 Atari Bigby Packers Chargers
At the Admirals 2006 Atari Bigby had been one of the very best players.
Atari Bigby videos
Atari Bigby @ World Bowl 2006
Video
Atari Bigby vs. Cologne Centurions 2006
Video
Atari Bigby vs. Frankfurt Galaxy 2006
Video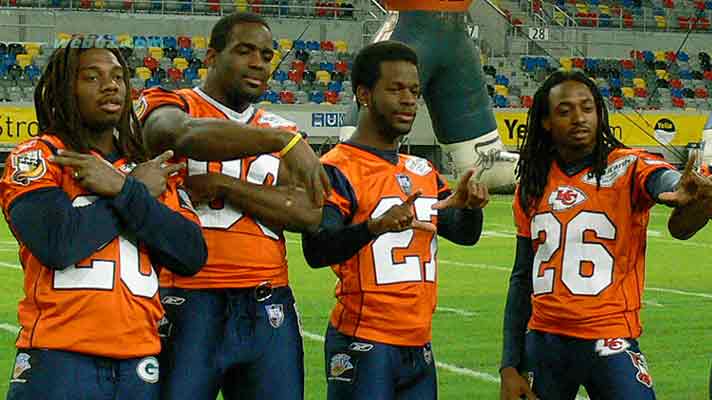 Atari Bigby Packers Chargers