Paul Tagliabue

Previous NFL Commissioner
Paul Tagliabue had been the Commissioner of the National Football League for 17 years during which he was named the most influential man in Sports by Newsweek in 2003.
In 1989 he had taken over the NFL and since then some tremendous growth has happened, which was mainly triggered by a complex deal with Fox Sports TV, that did open the doors to a younger and bigger audience, as explained by Senior Vice president International, Doug Quinn on video
Now there are teams worth a few billion Dollar and the partners are, Coca Cola at Super Bowls with Britney Spears, Aerosmith and U2, and World Bowls with Shaggy and Coolio besides some of the best sport sites on the Internet, what all together indicates, how well the NFL has been projecting itself.
Managing the NFL during this difficult media age is certainly not easy besides coordinating the interests of 32 highly important team owners. In fact one NFL insider had once said, that the NFL has gained more influence than the White House.
Also it has become a dream for many American kids to achieve wealth and glory as NFL player after some 49 years ago a fairly unknown referee with the name Jack Reader had started the very first Super Bowl.
At that time no one had expected the size and impact of today.
So most obviously Paul Tagliabue has contributed a lot to that exceptional growth and many fans on both sides of the Atlantic are missing his International visions for the NFL a lot.
Some of his visions and passion for Football can be explored inside these five videos from Paul Tagliabue's trips to Europe.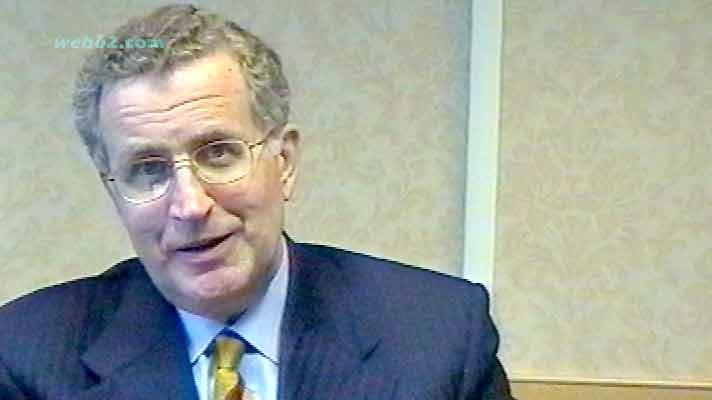 Paul Tagliabue videos
In 2003 Paul Tagliabue had talked about an American Bowl in Germany, how to manage 32 team owners and about the fascination of Football and being with the NFL.
Paul Tagliabue @ Rhein Fire 2002
In part 1 Paul Tagliabue had talked about the success of the NFL Europe, Rhein Fire and how close the US and Europe have become.
Video
In part 2 Paul Tagliabue had talked about NFL Europe expansion and media developments and what could be in 10 years, more teams, the TV distribution.
Video
Part 3 was dedicated to the NFL Euro and Rhein Fire.
Video
Part 4 is about NFL players, teams and visions for both NFL Leagues.
Video