Doug Quinn
VP NFL International
During the years of the NFL Europe the former Vikings player Doug Quinn had frequently traveled across the Atlantic to promote the visions and international expansion plans of former NFL commissioner Paul Tagliabue.
Within three video interviews Doug Quinn had explained, where the NFL was heading at that time and how they were looking at the League.
In one part of the video interview he also reflects on the vast achievements, that the broadcast deal with Fox Sports had generated for the NFL.
More teams, more players, more services on the Internet and perhaps an American Bowl were also mentioned in order to create a further growing interest in the NFL Europe League.
Privately Doug Quinn likes to keep an eye on those players, who are contributing to the teams outside the limelight, so that defenders and linebackers can be sure, that he is following their performance closely.
Predicting his Vikings to win Super Bowl XXXV had been a must for the Minnesota man and unforgettable remains their win in 1999 against the Dallas Cowboys.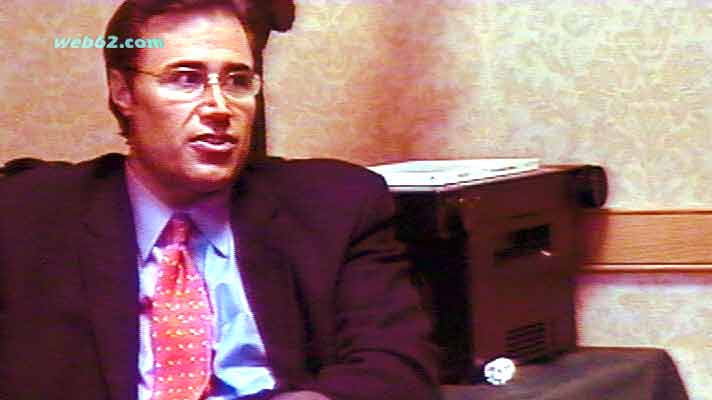 Doug Quinn video interviews
Interview 2000
Part I about Super Bowl, Vikings, NFL media developments, Dallas Cowboys, NFL Europe players in the NFL ...
Video
Part II about the NFL Europe expansion, Rhein Fire, Frankfurt Galaxy, CF Barcelona, Real, communities, general marketing parameters, media concept ...
Video
Doug Quinn's comment on Graffiti
Video
"If I could change the World" statement
Video
Interviews 2002
Interview part I about the roots of the Fox Sports and NFL collaboration, the German Kirch group meeting Murdoch, and the quarterbacks in the NFL Europe ...
Video
Interview part II about the Patriots Super Bowl win after 9 11, the colors, "America's new team", the Texans, his friend Emmitt Smith and Jerry Jones ...
Video
Looking at the success of the NFL Europe and an outlook on the 2002 season and quarterbacks
Video
Doug Quinn on the 2002 FIFA World Cup
Video