Frankfurt Galaxy gamedays on photos, videos
Frankfurt Galaxy

vs. Rhein Fire 1999
The raving 41.000 spectators were described as "a nice crowd" by NFL Supervisor Jack Reader and the referee team and the "young officials" had done a superb job according to what he had seen.
Anyway, the Rhein stadium was shaking while the Fire squad was highly motivated to level their defeat in Frankfurt.
But after the game they were ahead only in terms of rushing yards with 171:107 while the race for the touchdown record was kept open by Derrick Clark, who had scored one TD just like his Galaxy rival Mario Baily.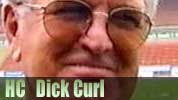 Dick Curl pre-game interview 1999
Video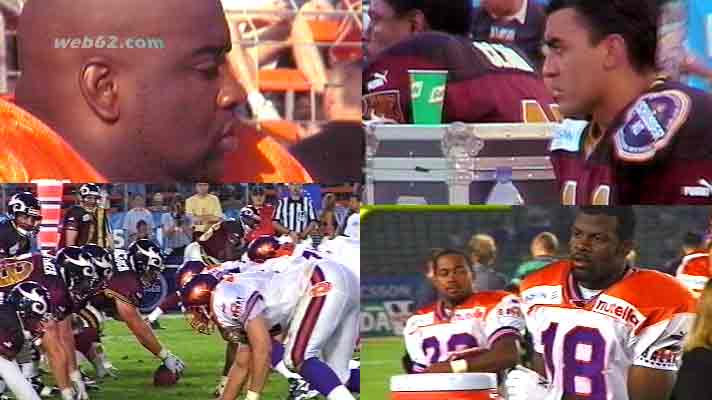 Galaxy vs. Rhein Fire 1999
Watch the old game video clip from season 1999 when 56k modems were the limit for Internet TV.
Video

The final field goal
All concentration didn`t help and Washington Redskins safety David Terrell was rushing in vain to disturb Kicker Ralf Kleinmann.
Also Cedric Donaldson jumped higher than ever before.
But Kicker Ralf Kleinmann kept cool and scored the winning field goal.
© web62.com Free Internet TV since 1998