Jack Reader

Referee @ Super Bowl I & III
Super Bowl 50 is coming near and here is Jack Reader, who had been a part of the National Football League since forty years by the time of that interview and he had been one of the pioneers, who had helped to create Super Bowl.
It was the 15nth of January in 1967, when the Green Bay Packers scored a historical 35-10 against the Kansas City Chiefs in front of 61.946 in Los Angeles to win Super Bowl as the very first team in NFL history.
... and perhaps some will remember January 15 in 1967, when the Green Bay Packers scored a historical 35-10 against the Kansas City Chiefs in front of 61.946 spectators in Los Angeles.
Quarterback Bart Starr from the Packers was the MVP on the field and Jack Reader and his NFL colleagues had started one of the biggest sports events of all times.
And just a few weeks ago on Thanksgiving Day the great Bart Starr had come to Lambeau Field to meet and greet Hall of famer Brett Favre and hopefully he will enjoy watching Super Bowl 50.
For sure such an outstanding personal record qualifies for a clear comment on the situation of the NFL in Europe as he had been critical with smaller crowds in Berlin, Scotland and Barcelona pointing at them as challenges for the NFL Europe management.
Before the interview Jack Reader must have done a bit of mileage on that busy day during the 1999 NFL Europe season, when he had to supervise the Derby between Galaxy and Fire.
Every field goal one barrel of beer had been an idea, that had appealed to him a lot more than the parking situation and other less convincing encounters around the stadiums.
Overall he had liked the Frankfurt Galaxy and Rhein Fire a lot, while the other teams had failed to impress the expert Football messenger.
Meanwhile the NFL is working hard on expansion plans to extend the short season.
At a recent press conference at Rhein Fire Doug Quinn had introduced the new management with John Beake, who had led the Broncos twice to Super Bowl wins and Jim Connelly, who is bringing in 16 years of commercial experience inside the NFL from his stays in Japan and at other locations.
Anyway, it was more than impressive to meet Jack Reader, who has helped at Super Bowl I.
Jack Reader video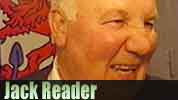 Interview in Europe
Video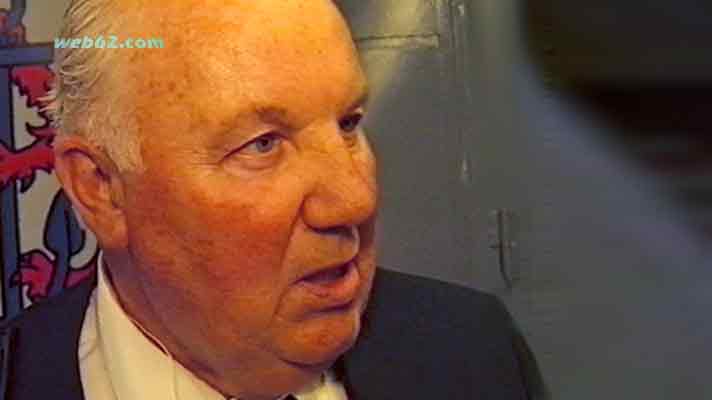 Jack Reader Super Bowl I
What a man ...
NEW YORK (AP) -- Jack Reader, who spent nearly 50 years in NFL officiating and worked two Super Bowls, has died. He was 82.
He died of cancer in Hingham, Mass., on Nov. 10, a day before his birthday, the NFL said Tuesday.
Reader was the back judge in the first and third Super Bowls. He was a referee and back judge in the AFL and NFL from 1960-74 before joining the officiating department as a supervisor. He held various supervisory jobs until 2000 and was an observer for the officiating department from 2001-06.
Reader was born in Lawrence, Mass., and served in the Army Air Corps during World War II. He played football at Holy Cross, graduating in 1950.
He is survived by two sons, a daughter and six grandchildren.