Scottish Claymores 2003 photos and videos
Scottish Claymores

at Rhein Fire 2003
43.000 fans had come to see the Rhein Fire playing against the Scottish Claymores with their top quarterback Craig Nall and the atmosphere was absolutely exciting.
The game was spectacular but the Claymores lost with 17-34 despite all their efforts and top guns like Maurice Hicks on the field.
Scottish Claymores videos
Game video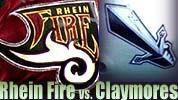 Scottish Claymores 2003 at Rhein Fire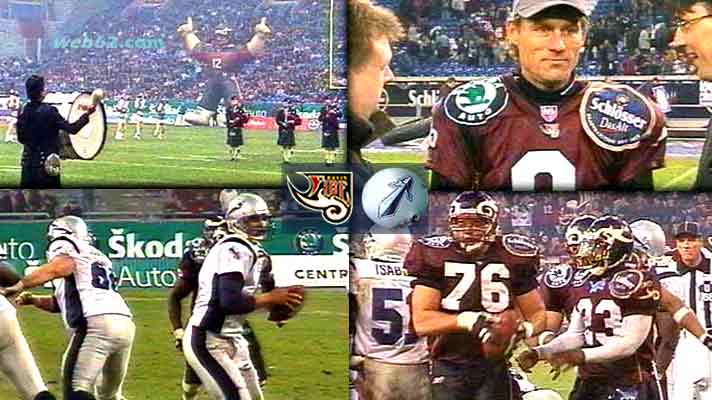 Claymores at Rhein Fire 2003
There was some great Scottish music in the house to inspire Craig Nall and his team while the Rhein Fire had top running back Autrey Denson on the field alongside some spectacular receivers, that were once agained instructed by offensive coordinator Mike Jones.
Denson & Johnson