Scottish Claymores

at Rhein Fire 2003
In the end the Fire offense had been too fast and in both games they scored over 30 points.
Scottish Claymores videos
Game video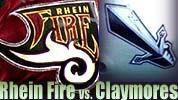 Scottish Claymores 2003 at Rhein Fire


Claymores at Rhein Fire 2003
Craig Nall was not allowed much space during the game.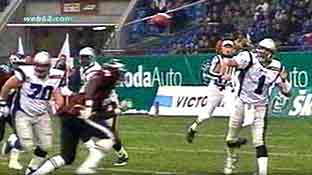 Quarterback Craig Nall was fighting and trying hard, to get his offense going. But only 4 minutes possession time in the first quarter were a sad result for the Hounds of Scotland.
Craig Nall photos and video interview
Claymores offense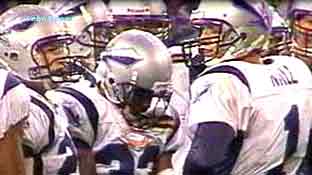 During the fourth quarter the Scottish Claymores offense and Craig Nall were looking better than in the first quarter.
QB Shane Stafford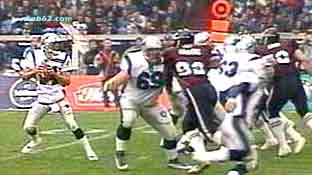 Quarterback Shane Stafford from the Patriots did run for 12 yards besides completing 11 from 18 passes for 96 yards and 1 TD resulting in a fairly low rating of only 54,2, because he got intercepted twice. In fact he never made it into the NFL, but he became a star in the Arena League.
CB Tony Lukins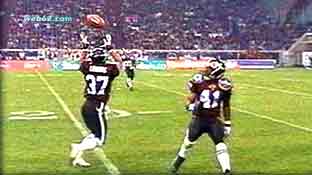 Cornerback Tony Lukins from the Oakland Raiders was able to intercept one of qb Shane Stafford`s passes and to convert it into 13 yards.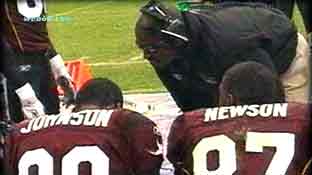 Offensive coordinator Mike Jones had brought in some highly efficient wide receivers.
Mike Jones interviews and photos
K Ingo Anderbruegge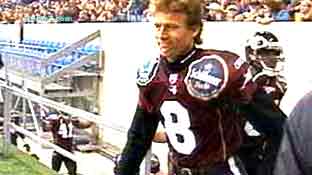 Kicker Ingo Anderbruegge is a local soccer hero for Schalke 04 who was playing in his first NFL Europe season.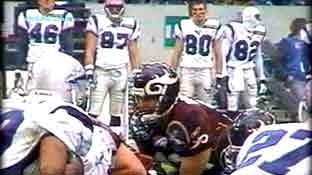 Quarterback Nick Rolovich preparing for his 33 yards TD pass to WR Kendall Newson from the Miami Dolphins.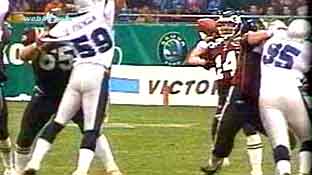 Quarterback Chris Greison completed 6 from 11 passes for 54 yards and 2 TDs combined with 1 interception what had given him a rating of 69,7.
And on the photo he was throwing for a TD scored by WR Charlie Adams.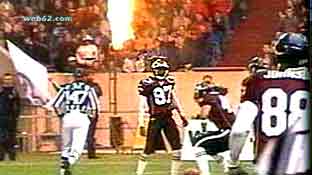 Kendall Newson was expected to become a strong asset for the team and so he did.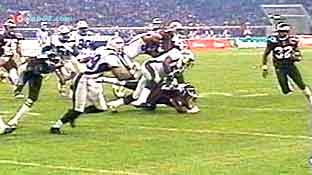 Running back Frank Moreau from the Kansas City Chiefs did impress with 18 carries for 96 yards.