Aaron Stecker
RB Buccaneers / Saints
Back at Rhein Fire 2000 Aaron Stecker had been explosive with a crucial 57 yards run for a touchdown. After the game he had totaled 110 rushing yards with 20 attempts in addition to 8 receptions for another 44 yards.
What a start for his fantastic career at the Tampa Bay Buccaneers where he had even won a Super Bowl ring on January 26, 2003 during his 69 games.
In fact he had started his NFL career at the Buccaneers in 1999 before they had sent him out to the Scottish Claymores.
In 2004 the New Orleans Saints became the new home for Aaron Stecker when he was playing in 65 games for them including his record peak season 2007 during which he had rushed for 448 yards and 5 TDs.
After that things had slowed down and he finished his fine NFL career at the Atlanta Falcons in 2009
1,526 rushing yards with 386 attempts for 8 TDs have been a solid statement.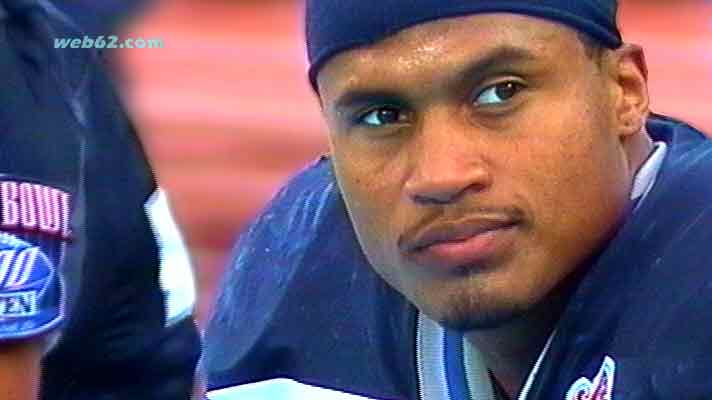 RB Aaron Stecker Buccaneers / Saints
What an impressive career had taken off for Aaron Stecker at World Bowl 2000.
Aaron Stecker videos
Aaron Stecker @ World Bowl 2000 Claymores vs. Rhein Fire
Video 1
Video 2
Video 3
Video 4
Videos
Aaron Stecker @ Rhein Fire 2000
Video


RB Aaron Stecker Buccaneers / Saints
Born on November 13, 1975 in Green Bay, Wisconsin
College: Western Illinois, Wisconsin
Height: 5-10
Weight: 213