Scottish Claymores photos, videos, stories
Marcus Crandell

QB Packers
Marcus Crandell was standing behind Kevin Daft at the Claymores and later at the Green Bay Packers he ended up on third string behind Rhein Fire`s Danny Wuerffel.
In addition to his bad luck he didn`t get on to well with Claymores`Head Coach Jim Criner, who had kept Marcus Crandell off the field during the World Bowl for discipline reasons.
In fact a sad story, because Marcus Crandell had been very popular inside his team and his performance had been good most of the time.
Meanwhile Marcus Crandell has become the offensive coordinator for the Edmonton Eskimos after many successful years in Canada at the Calgary Stampeders and the Saskatchewan Roughriders.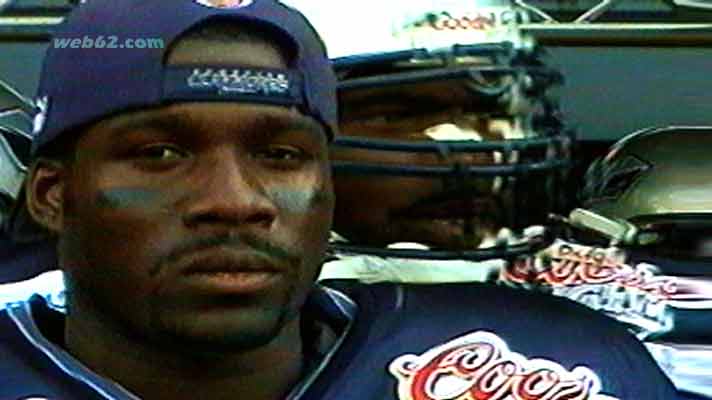 QB Marcus Crandell Packers
What an impressive career had taken off for Marcus Crandell at World Bowl 2000.
Marcus Crandell videos
Marcus Crandell @ World Bowl 2000 Claymores vs. Rhein Fire
Video 1
Video 2
Video 3
Video 4
Videos
Marcus Crandell @ Rhein Fire 2000
Video

QB Marcus Crandell Packers
Born in Robersonville, North Carolina on January 6 in 1974
College: East Carolina College
Height: 6-11
Weight: 297