Scottish Claymores photos, videos, stories
Noel Scarlett

DT Dallas Cowboys
The defensive tackle from the New England Patriots had almost won the World Bowl with the Scottish Claymores while scoring 20 tackles, including two-and-a-half sacks during his 2000 NFL Europe season.
All of that had earned Noel Scarlett one NFL season at the Dallas Cowboys where he did not apear on any regular game.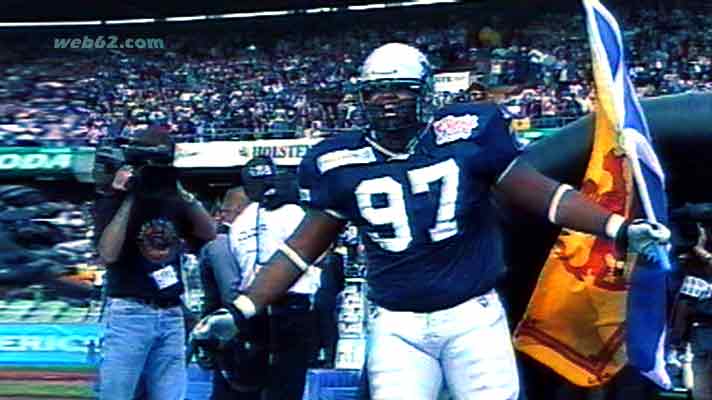 Noel Scarlett Cowboys
As usually there were several Dallas Cowboys were allocated to the Claymores and tackle Noel Scarlett had been one of them.
Noel Scarlett videos
Noel Scarlett @ World Bowl 2000 Claymores vs. Rhein Fire
Video 1
Video 2
Video 3
Video 4
Video 5
Noel Scarlett @ Rhein Fire 2000
Video
DT Noel Scarlett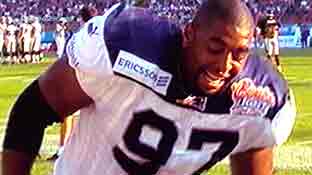 Born on January 21, 1974 in Fort Lauderdale, Florida
College: Langston
Height: 6-3
Weight: 320