Berlin Thunder
@ Rhein Fire 1999
Head coach Wes Chandler had finished the very first season of the Berlin Thunder with 3 wins and seven losses.
And in week 10 some 30.000 NFL fans saw, how they were sent home by a very strong Rhein Fire squad with a 38–10 loss after a lovely sunny afternoon.
Already their home game in week 7 was lost by even a 29–0.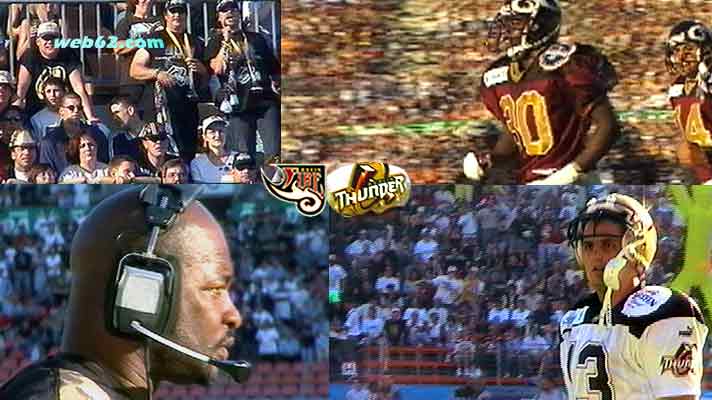 Berlin Thunder vs. Rhein Fire 1999
Berlin Thunder's quarterback Chris Dittoe couldn't get started while Kenny Bynum and Jim Arellanes were playing really well alongside the other stars such as Jason Tucker and Robert Thomas, who both became starters at the Dallas Cowboys.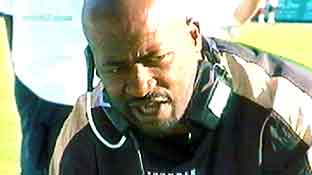 Berlin Thunder's Wes Chandler was on his way to join the Dallas Cowboys coaching staff and his experience at Berlin Thunder had been very valuable.
Rhein Fire offense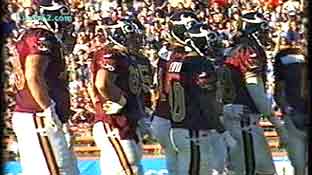 Rhein Fire was moving forward like a tank and their offense gained an impressive 352 yards.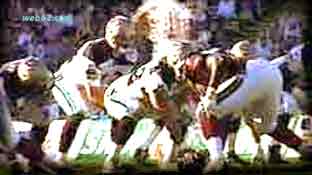 Berlin Thunder had gained 96 rushing yards while the Fire had rushed for 210 yards. And in total Chris Dittoe's team had achieved some 252 yards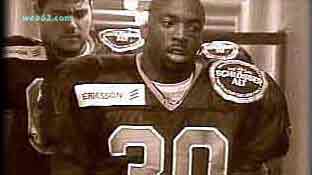 Rhein Fire running back Kenny Bynum from the San Diego Chargers had once again stunned the fans and coaches with a solid 141 rushing Yards
Kenny Bynum photos, info and videos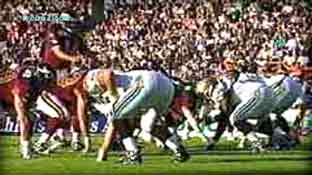 Quarterback Jim Arellanes had stepped up with 142 passing yards and 1 touchdown.
Jim Arellanes photos and interview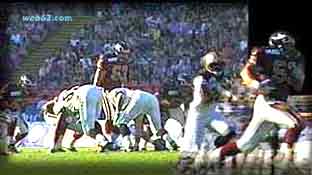 Jamie Baisley came up with a great punt fake at the 41 yards line, where he took the ball from the center to run off for a tremendous touchdown.
Jamie Baisley photos and interview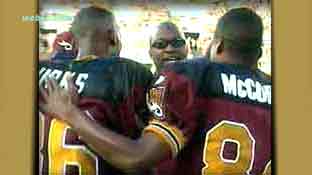 Wide receiver coach Mike Jones had a fine season with his receivers Diallo Burks, Kez McCorvey and Jason Tucker.
Mike Jones photos and interview