Frankfurt Galaxy gamedays on photos, videos
Frankfurt Galaxy

at Rhein Fire and Admirals 2006
Also the second match against the Admirals was lost, but then in the final the Admirals were missing Gibran Hamden badly and the Galaxy was able to take the fourth Bowl.
Frankfurt Galaxy videos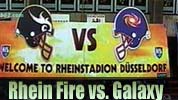 Another hard fought match at Fire
Game day video
At the Admirals
Game day video


Galaxy @ Admirals 2006
During the match Mike Jones had seemed to be engaged in some lively communication with not only quarterback Jeff Otis, who had completed at least 18 out of 29 passes for 188 yards and 1 TD.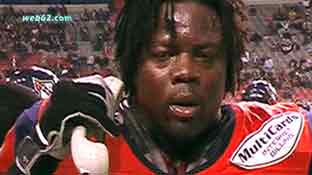 Earl Cochran had been involved with 3 tackles, 1 assist and 1 pass defense.
G Isaac Snell Jets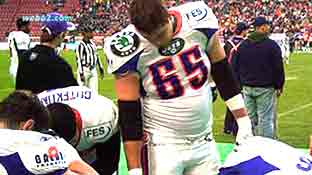 Guard Isaac Snell from the Jets had been a part of the o line who had gotten criticized by head coach Mike Jones after the game for having failed to create sufficient time for their quarterbacks.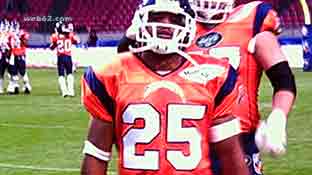 Running back Larry Croom from the Chargers had shown 13 carries for 17 yards.
DB Corey Peoples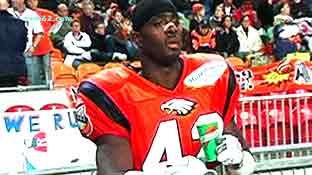 Corey Peoples from the Eagles had been the best defender on the field with 5 tackles and 3 assists.
K Ryan Killeen
© web62.com Free Internet TV since 1998