Barcelona Dragons

Team 2002
2001 had been the last bright year for the Barcelona Dragons, but once again they had been the dominating team throughout the season until they were running short in the World Bowl.
Barcelona Dragon 2002 players
Angoy | Cook | Hamoudi | Germaine | Martos | Rosado | Snelling | Vaughn | Watkins | White | Wise
Barcelona Dragons videos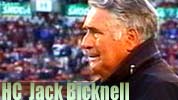 In 2002 head coach Jack Bicknell had once again Damian Vaughn on the field.


QB Mike Ted White
Only very few quarterbacks seem to observe the game with the amount of concentration, that Ted White was occasionally showing at Rhein Fire 2002, where his score had been 15 rushing yards and 15 from 24 passes completed for 176 yards plus a wonderful touchdown.
Born on May 29, 1976
College: Howard
Height: 6-2
Weight: 225

Barcelona Dragons 2002 players
Damian Vaughn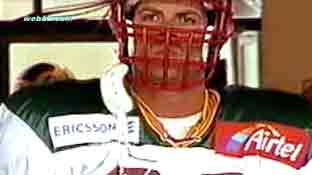 Damian Vaughn had been with the Buccaneers and the Bengals before he went to start an incredible International business career. For the Barcelona Dragons Damian Vaughn had also started in 2000 when he earned All-NFLE League honors after 40 receptions for 326 yards and 2 TDs.
Born on December 29, 1977 in Anchorage, AK
Weight: 251
Height: 6-4
College: Miami (Ohio)
G Damion Cook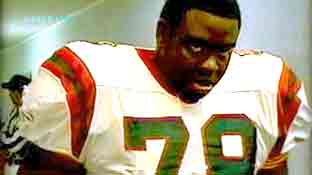 Damion Cook had been a guard at various NFL teams such as the Baltimore Ravens, Detroit Lions, Chicago Bears and the Cleveland Browns. Sadly enough, Damion Cook died from a heart attack on June 26 in 2015 at the young age of 36.
Born on April 16, 1979 in Nashville, Tennessee
Weight: 330
Height: 6-5
College: Bethune-Cookman
QB Mike Watkins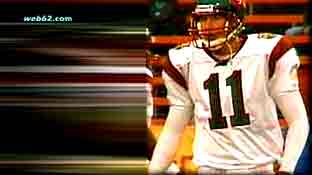 Quarterback Mike Watkins had come from the Carolina Panthers to the 2002 Dragons, but in the NFL he did not get too far.
Born on December 10 in 1978
College: Louisville
Height: 6-4
Weight: 220
C Ty Wise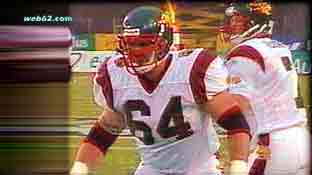 Center Ty Wise had played for one season at the Barcelona Dragons, but that didn't help him to get any of the NFL teams interested.
Born on March 9 in 1977
College: Miami
Height: 6-2
Weight: 315
WR Marco Martos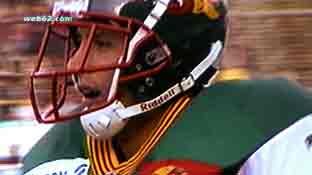 Mexican National Marco Matos has been one of the all-time heroes at the Dragons and each season the fans were raving about his return until season 2003.
Born on December 14 in 1973
College: Notre Dame
Height: 6-0
Weight: 180