Scottish Claymores

Team and players 2003
Head coach Gene Dahlquist did complete the 2003 season of the Claymores in third place with a 6:4 record.
Scottish Claymores team 2003
Blenman | Bingham | Bolling | Broyles | Costa | Couper | Flickinger | Hart | Hicks | Johnson | Keys | Landry | McCready | Nall | Petty | Shepherd | Simonton | Stafford | Stemke
Scottish Claymores videos
Game video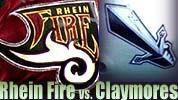 Scottish Claymores 2003 at Rhein Fire

QB Craig Nall
With Packers quarterback Craig Nall, running back Maurice Hicks and WR Edell Sheperd the Claymores had a brilliant offense in 2003.
QB Shane Stafford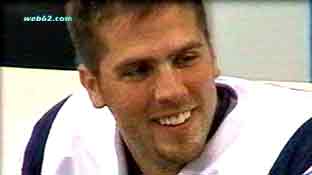 Meanwhile quarterback Shane Stafford is coaching at Tampa Bay Storm after he had ended his long career in the Arena League.
Born in Sinking Spring, Pennsylvania on March 14 in 1976
College: Connecticut
Height: 6-3
Weight: 220
RB Ken Simonton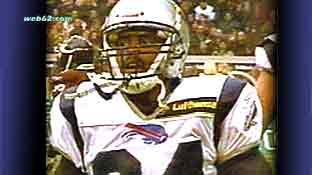 Running back Ken Simonton has been with the San Francisco 49ers for season 2004 and in 2003 he was on 2 games for the Buffalo Bills.
Born in Pittsburg, CA on June 7 in 1979 Pittsburg
College: Oregon State
Height: 5-9
Weight: 191
P Kevin Stemke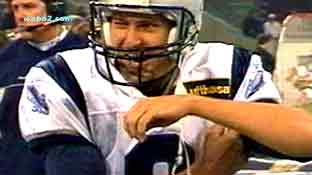 Punter Kevin Stemke had been with Oakland Raiders for two games and he was under evaluation at the Dolphins, Redskins and the Packers.
Born in Green Bay, Wisconsin on November 23, 1978
College: University of Wisconsin
Height: 6-2
Weight: 187
LB Jermaine Petty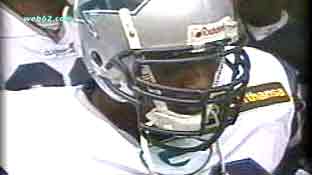 Linebacker Jermaine Petty has been with the Green Bay Packers for 1 NFL season.
Born in Spartanburg, South Carolina on February 1 in 1978
College: Arkansas
Height: 6-2
Weight: 255
OT Joe Johnson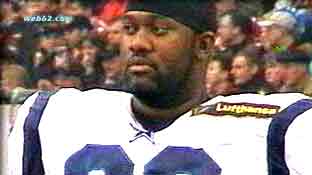 Tackle Joe Johnson was allocated by the Dallas Cowboys where he couldn't catch a spot after his return from Scotland.
Born on September 13 in 1980
College: Central Missouri State
Height: 6-4
Weight: 310
G James Broyles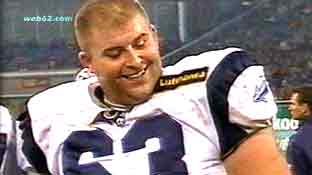 Guard James Broyles had been with the St. Louis Rams for 1 NFL season.
Born in Hammond, Indiana on May 18 in 1978
College: Missouri State
Height: 6-4
Weight: 312
DE Tremaine Bingham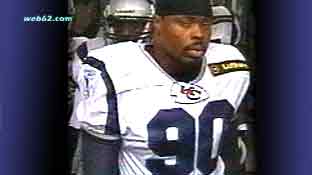 Tremaine Bingham was allocated to the Claymores by the Kansas City Chiefs but after the season he wasn't able to impress at any of the NFL teams.
Born on May 28 in 1977
College: Quachita Baptist
Height: 6-3
Weight: 256
DT Nate Bolling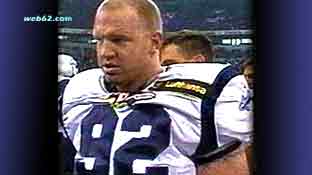 Defensive tackle Nate Bolling was comming from the Baltimore Ravens, where he could not land a job after his return from the Claymores.
Born on January 10 in 1979
College: Wake Forest
Height: 6-4
Weight: 251
DT Michael Landry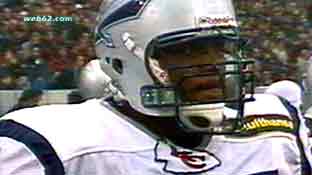 Defensive end Michael Landry was comming from the Kansas City Chiefs, but after the Claymores season he got signed by the San Francisco 49ers.
Born in Donaldsonville, LA on December 22 in 1978
College: Southern
Height: 6-3
Weight: 266