Scottish Claymores

vs Rhein Fire 2000
30,537 NFL Europe fans saw the Claymores with qb Kevin Daft and top running back Aaron Stecker on the field and head coach Jim Criner in charge.
The game was tough and it ended with a 10:33 loss for the Claymores after some heroic efforts by Fire qb Danny Wuerffel for the home team under Pete Kuharchek in his first season on head coach.
Duane Hawthorne
from the Cowboys, the QBs Kevin Daft Marcus Crandell with
RB Aaron Stecker
had been the big boys, whose defense Rhein Fire Center
Chris Brymer
and coach Walter Rohlfing had called the toughest in the NFL Europe.
Scottish Claymores videos
Game video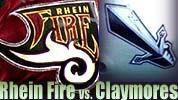 Scottish Claymores 2000 at Rhein Fire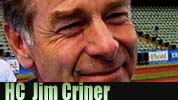 Jim Criner has been the head coach of the Scottish Claymores 1999.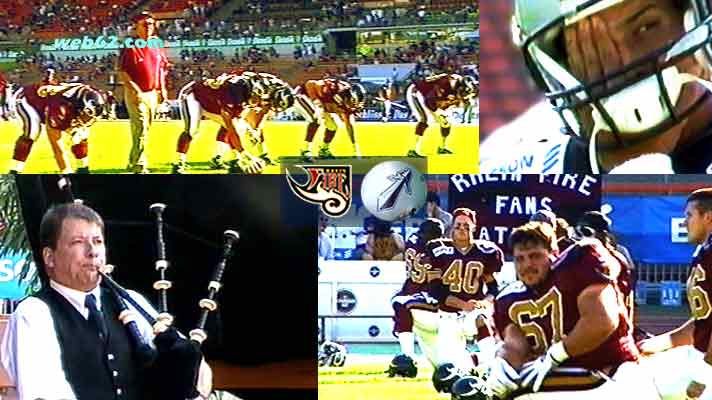 Claymores vs. Rhein Fire 2000
Back in 2000 qb Kevin Daft didn't have much of a chance and it had been the year of Whitey Jordan and center Chris Brymer, who has recently fallen in need of some friends since mental problems have ruined is life turning one of the nicest fellows into a jeopardized homeless in his home town.
And one may hope, that his former team, the wealthy Dallas Cowboys will take care of one of their former members.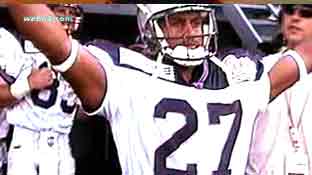 League MVP running back Aaron Stecker was the ultimate star at the Scottish Claymores and later he did win a Super Bowl with the Tampa Bay Buccaneers and during the game he had shown a 57 yards TD run.
Aaron Stecker photos, videos, info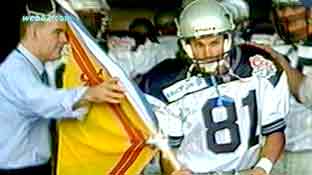 Receiver Scott Couper had been the national player with the most matches for the Claymores.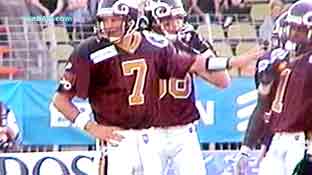 Rhein Fire QB Danny Wuerffel had added 3 match deciding TDs to his records and he had earned himself a role at the Packers.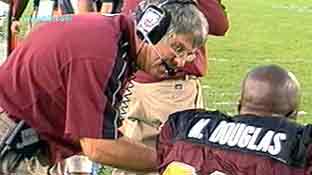 Defensive coordinator Pete Kuharchek was very happy with Marques Douglas, whose 2 sacks had earned the smart defender from the Ravens defense player of week 5 honors.
Marques Douglas videos and photos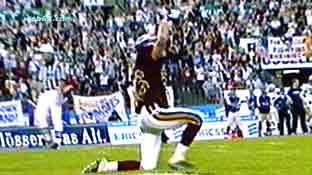 Kevin Drake had been one of the striking Fire receivers in 2000 alongside Jeff Ogden from the Dallas Cowboys.