Scottish Claymores 2001 photos and videos
Scottish Claymores

at Rhein Fire 2001
31.000 NFL Europe fans had come to see Gene Dahlquist, the new head coach and the Scottish Claymores with Dante Hall and various Dallas Cowboys.
The game was hard fought and it ended with a 10–3 for the home team under Pete Kuharchek in his first season on head coach.
Scottish Claymores videos
Game video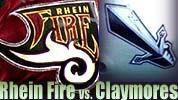 Scottish Claymores 2001 at Rhein Fire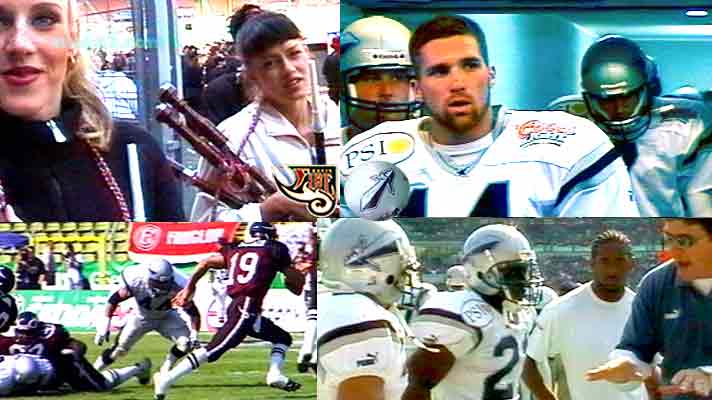 Claymores at Rhein Fire 2001
Rhein Fire had brought up on quarterback Gio Carmazzi from the 49ers and Phil Stambaugh from the Saints while the Claymores were in the hands of Dallas Cowboys hopeful Clint Stoerner.
The Cheddarheads