Scottish Claymores

Team and players 2001
Gene Dahlquist became the new head coach and the Claymores did finish the season in 4rth place with 4 wins and 6 losses at Hampden Park.
Dante Hall became the most prominent NFL player after the season while none of those various Dallas Cowboys did get too far in the NFL.
Scottish Claymores team 2001
Blenman | Byworth | Brooks | Couper | Flickinger | Fontana | Gray | Hart | Humphrey | Hunt | Jacobs | Mack | Miller D. | Miller K. | Ornstein | Palmer | Riley | Stoerner | Threats | Tovo | Ward | Watton | Whalen
Scottish Claymores videos
Game video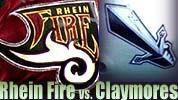 Scottish Claymores 2001 at Rhein Fire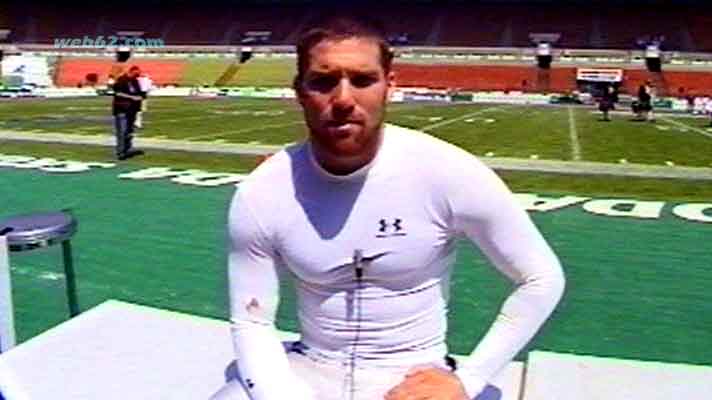 QB Clint Stoerner
Quarterback Clint Stoerner and TE James Whalen had been a great show, that was allocated to the Claymores by the Dallas Cowboys.
QB Gus Ornstein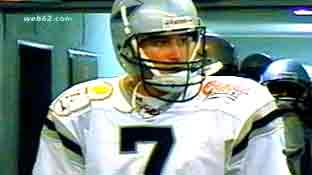 Quarterback Gus Ornstein did not receive much time to impress and also his NFL career had remained fairly limited.
Born on November 23 in 1974
College: Rowan
Height: 6-4
Weight: 230
OT Chris Watton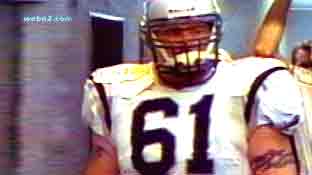 Tackle Chris Watton has played for Colorado Crush from 2006 until 2009.
Born on October 6 in 1977 in Sioux Falls, South Dakota
College: UCLA
Height: 6-3
Weight: 290
RB Anthony Gray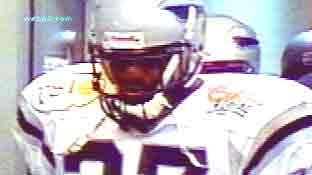 Running back Anthony Gray was flirting with the Eagles before he went to the Claymores.
Born on April 9 in 1978
College: Western New Mexico
Height: 6-0
Weight: 228
LB Jamal Brooks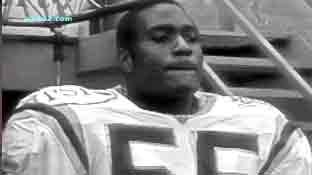 Jamal Brooks had been with the St. Louis Rams for the 2006 NFL season and from 2001 until 2003 he had been on 16 games for 26 tackles at the the Dallas Cowboys.
Born on November 9, 1976 in Grenada Hills, CA
College: Hampton
Height: 6-2
Weight: 238
S Reggie Hunt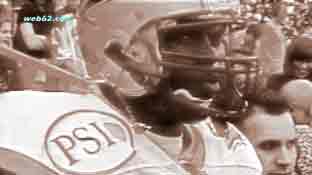 Reggie Hunt has played for many Canadian teams such as the Edmomton Eskimos.
Born on October 14, 1977 in Denson, Texas
College: Texas Christian
Height: 5-11
Weight: 207
S Doug Miller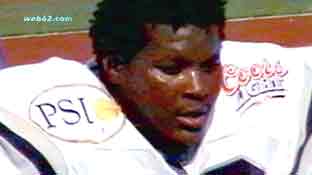 Doug Miller was under evaluation at the Falcons, but in the end he didn't make it after he had scored 3 tackles, 1 assist and half a sack at Rhein Fire.
Born on October 12 in 1975
College: Howard
Height: 6-3
Weight: 281
T Jay Humphrey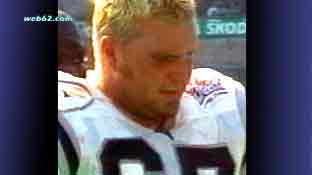 Jay Humphrey had spent the 1999 NFL season with the Minnesota Vikings.
Born in Dallas, TX on June 20 in 1976
College: Texas
Height: 6-6
Weight: 313
T John Jacobs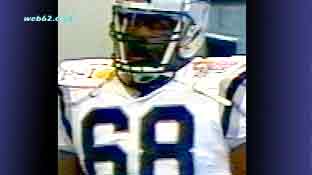 John Jacobs had earned himself a spot at the 2001 Kansas City Chiefs.
Born on December 1 in 1972
College: Baker
Height: 6-5
Weight: 335