Scottish Claymores

Team and players 2002
Head coach Gene Dahlquist finished the the eighth season of the Claymores in fourth place with a 5:5 record.
Scottish Claymores team 2002
Blenman | Brown | Byworth | Collins | Davis | Dreisbach | Flickinger | Fontana | Fritz | Goodman | Hart | Lovelady | McCready | Riley | Tovo
Scottish Claymores videos
Game video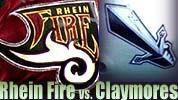 Scottish Claymores 2002 at Rhein Fire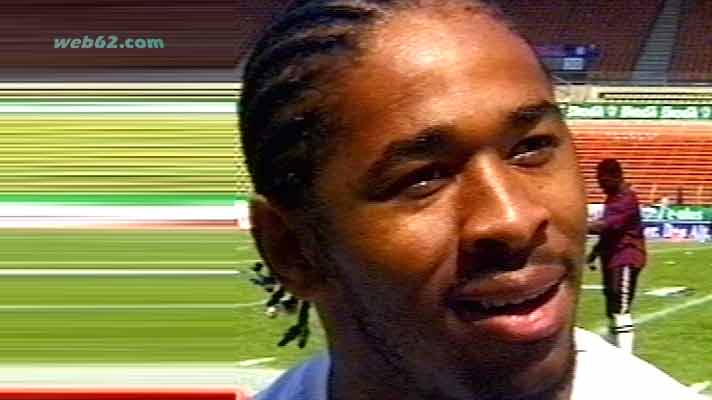 S Earl Riley
In 2002 safety Earl Riley came back to the Claymores for his second season in Scotland.
Earl Riley photos and video interview
QB Scott Dreisbach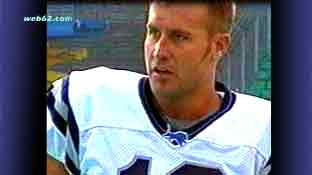 Quarterback Scott Dreisbach had brought in some experience from his 2 seasons at the Oakland Raiders and from his 1 year at the Detroit Lions.
Born in Mishawaka, Indiana on December 16 in 1975
College: Michigan
Height: 6-3
Weight: 210
G Josh Lovelady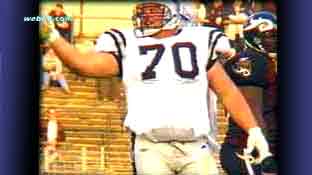 Guard Josh Lovelady has played in 15 games for the Detroit Lions over 3 NFL seasons from 2001 until 2003.
Born in Fort Hood, Texas on January 28 in 1978
College: Houston
Height: 6-3
Weight: 330
RB Herbert Goodman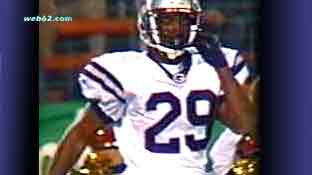 Herbert Goodman has been with the Green Bay Packers for 2 NFL seasons in 2000 and 2001 for 4 carries before he came to the Claymores.
Born in Miami, Florida on August 31 in 1977
College: Graceland
Height: 5-11
Weight: 205
WR Jason Byworth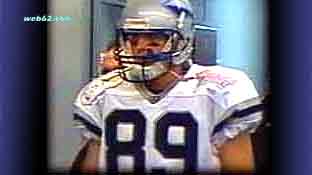 Receiver Jason Byworth has been one of the national players at the 2002 Claymores.
Born on June 2 in 1976
Height: 6-3
Weight: 175
OL McAllister Collins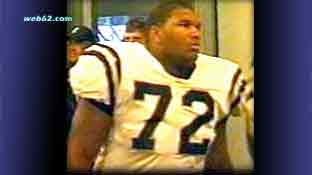 Huskies McAllister Collins became a pride of the army.
Born on April 23 in 1979
College: Northern Illinois
Height: 6-2
Weight: 307
DE Robert Flickinger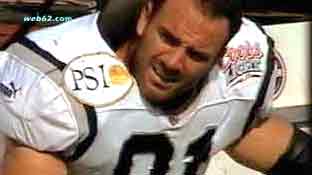 Robert Flickinger had shown 3 tackles against Fire in season 2001 and in 2002 he got once again busy for the Hounds of Scotland.
Born on November 21 in 1971
College: Baker
Height: 6-4
Weight: 245
TE Stevan Fontana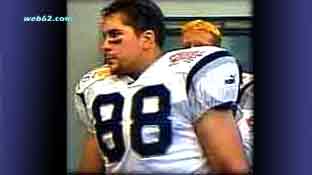 Stevan Fontana had been in talks with the Green Bay Packers and meanwhile he is running his own construction company.
Born on June 3 in 1978
College: Northern Arizona
Height: 6-5
Weight: 242
G Luke Fritz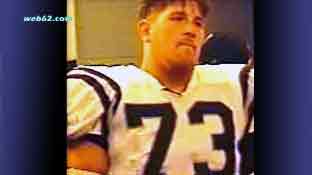 Luke Fritz did come from the Carolina Panthers to the Claymores.
Born on August 10 in 1978
College: Eastern Washington
Height: 6-5
Weight: 296