Fred Jackson & Kendrik Starling
RB Fred Jackson and WR Kendrik Starling had still looked tensed in the press conference after a very tight match, which was won in the very last second by a 28 yards field goal from Swedish iceman Ola Kimrin.
Kendrik Starling from the Texans had an important 44 yards TD catch and with 4 receptions for 167 yards he was also the best receiver on the field.
Also with his 4 returns Fred Jackson had gained 24 yards besides his 13 carries for 123 yards.
WR Rich Musinski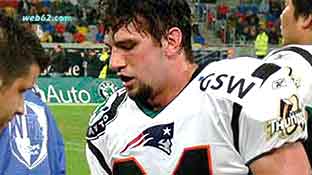 Receiver Rich Musinski from the New England Patriots had 3 receptions for 21 yards.
Born on October 12 in 1980
College: William & Mary
Height: 5-11
Weight: 199
C Toby Cecil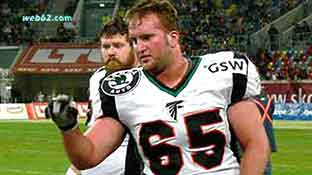 Center Toby Cecil was sent by the Atlanta Falcons, where could not land a job after his return.
Born on December 6 in 1980
College: Texas Tech
Height: 6-4
Weight: 290
FB Jonathan Evans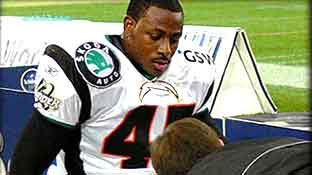 Jonathan Evans from the Chargers had required some treatment during the game.
Born in Dallas, Texas on October 10 in 1981
College: Baylor
Height: 6-1
Weight: 245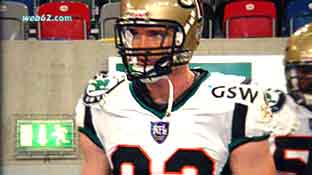 German National Christian Mohr had shown 3 tackles and 1 sack during the match.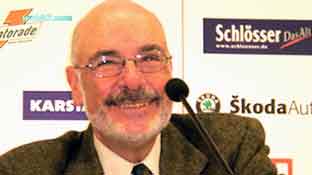 Head coach Rick Lantz had looked fairly relaxed at the press conference after his team had almost won the game.