Berlin Thunder season 2005
Berlin Thunder

vs. Rhein Fire 2005
Despite the pouring rain some 16.695 fans had come out to the impressive Olympic Stadium to see the Berlin Thunder game.
Berlin Thunder videos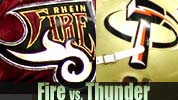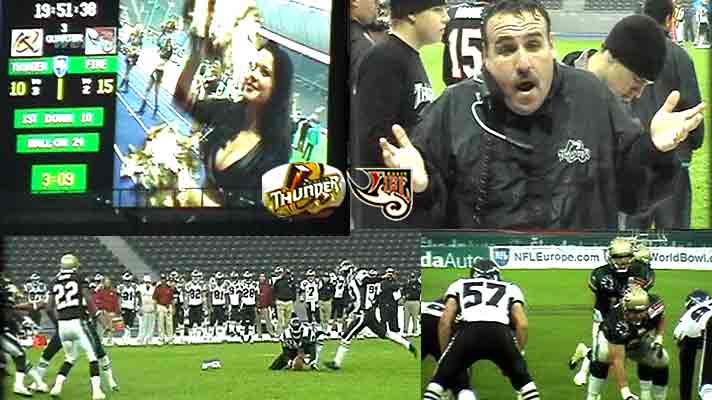 Berlin Thunder @ Rhein Fire 2005
Only 1 field 35 yards field goal from Nicholas Setta during the entire second half had not been enough to defeat the Berlin Thunder who took the game with 24:15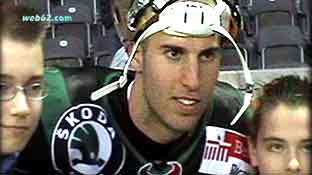 After the win Thunder quarterback Dave Ragone from the Texans had plenty of time and patience for the junior fans of the team. In the game he achieved a rating of 78,7 with 13 from 26 passes completed for 138 yards and 1 TD.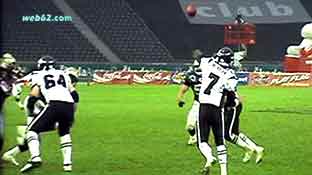 Quarterback Scott McBrien completed 7 from 24 pass attempts for 120 yards and 1 TD. Also 1 interception went into the book, which revealed a qb rating of 44.4.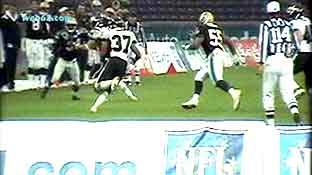 Impressive at Rhein Fire had been once again Titans RB hope Joe Smith with a solid 27 carries for 167 yards.
Joe Smith photos and video interviews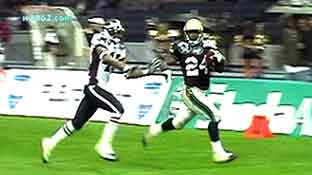 Little John Flowers from the New York Jets gave his fans a very fine 57 yards TD when Rhein Fire safety Keyon Nash was not been able to stop him.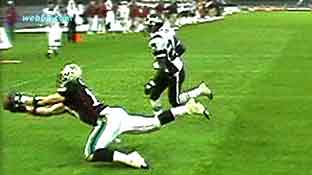 Receiver Aaron Boone had been the offense player of the game with 1 TD a 8 catches for 112 yards and 1 TD.
RB Cal Murray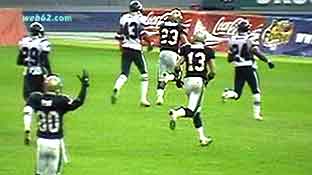 Running back Cal Murray from the San Diego Chargers had shown a fine 24 yards TD run and he was the best rusher for the Berlin Thunder.