Berlin Thunder

Nationals
Head coach Peter Vaas had compiled a lot of national talents, who have become valuable supporters of his teams and most famous was certainly kicker Axel Kruse, who had been a top German soccer striker.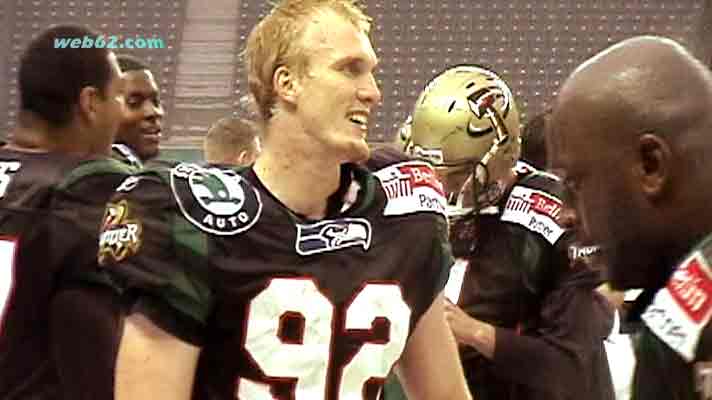 DE Christian Mohr Seahawks
Christian Mohr had impressed, who had even made it into the squads of several NFL teams.
WR Joerg Heckenbach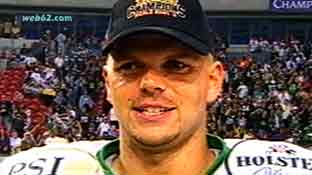 Having won 3 World Bowl rings has made Joerg Heckenbach the most successful German football player and in 2003 he had also earned "most Valuable National Player".
Back in 1999 Joerg Heckenbach had played for the Galaxy.
Born on September 6 in 1974
Height: 6-3
Weight: 217
Kicker Axel Kruse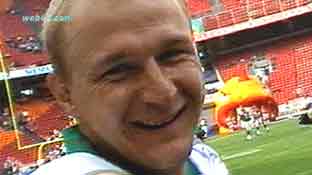 Kicker Axel Kruse had been one of the stars on the team since day 1 thanks to his previous career in the German soccer industry. Also his wonderful humor has made him famous and some lively discussions with Thunder GM Michael Lang have been reported.
Born on September 28 in 1967
Height: 6-0
Weight: 140
DB Richard Yancy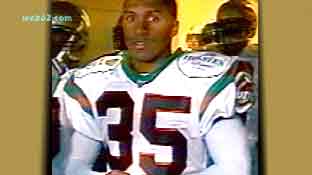 Defensive back Richard Yancy did impress at Berlin Thunder in 2000 and 2001 before he had moved on to the Rhein Fire in 2003.
Born on April 25 in 1975
Height: 6-2
Weight: 192
RB Kim Kuci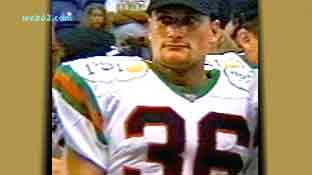 Running back Kim Kuci had been with the 2002 Berlin Thunder.
Born on November 25 in 1973
Height: 6-11
Weight: 202
LB Toko Pfeiffenberger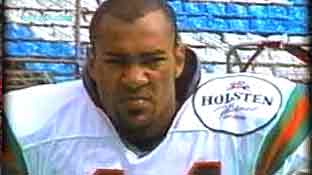 Linebacker Toko Pfeiffenberger had also been with the 2002 Berlin Thunder.
Born on December 4 in 1974
Height: 6-2
Weight: 220