Scottish Claymores 2002 photos and videos
Scottish Claymores

at Rhein Fire 2002
30.000 fans saw the Rhein Fire scoring a close 10:13 win against the Scottish Claymores in their first match at home. But at Hampden Park the Claymores bounced back with a 17:7 triumph.
Scottish Claymores videos
Game video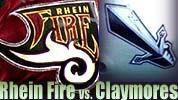 Scottish Claymores 2002 at Rhein Fire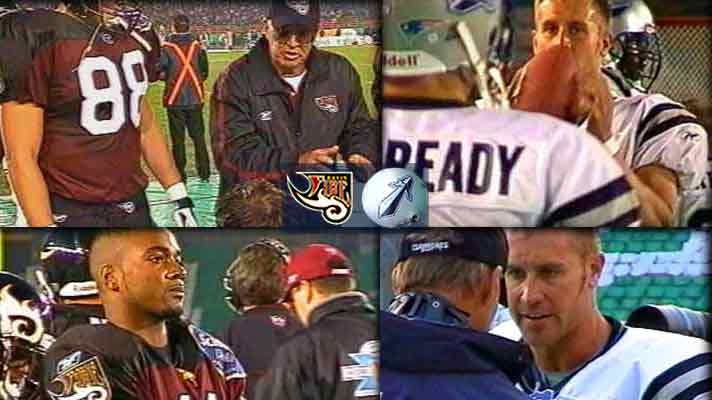 Claymores 2002 at Fire
In 2002 QB Scott Dreisbach and RB Herbert Goodman were some of the main protagonists at the Claymores but 41 rushing yards with 5 attempts and 11 from 12 passes completed for 70 yards, 4 interceptions and 1 TD had not been a sensational result at all.
Claymores experts
Jones and Jackson