Scottish Claymores

Team and players 2000
Dallas Cowboys owner Jerry Jones had played it safe by allocating some of his hopefulls to the Rhein Fire and some to the Hounds of Scotland, who had come out second by the end of the season and fully ready to play a World Bowl.
Duane Hawthorne, Deion Mitchel and Noel Scarlett had been under his radar, where in the end only one of them had caught a roster spot in Dallas.
Season 2000 got also marked for the last World Bowl berth, the presence of Aaron Stecker and the resignation of head coach Jim Criner.
Scottish Claymores team 2000
Allen | Blackwell | Blenman | Brady | Cavil | Crandell | Christofferson | Couper | Curry | Daft | Dingle | Finkes | Gamble | Glover | Gibson | Hart | Hawthorne | Mason | Mitchell | Newell | Ray | Scarlett | Sciffres | Sellers | Snell | Stecker | Threats | Tovo | Ward
Scottish Claymores videos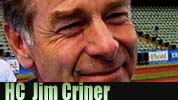 Jim Criner has been the head coach of the Scottish Claymores 2000.
Jim Criner photos and video interview
Game video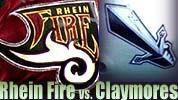 Scottish Claymores 2000 at Rhein Fire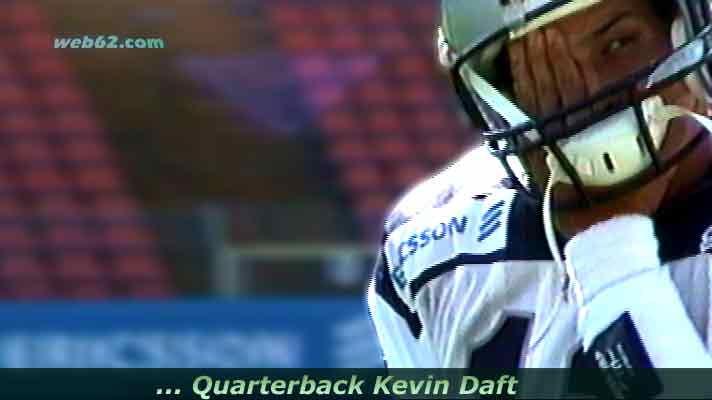 QB Kevin Daft
Quarterback Kevin Daft was never able to conquer a starting role in the NFL.
C Mike Newell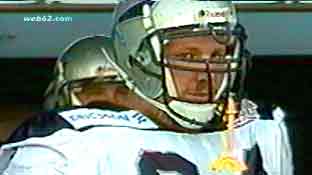 Center Mike Newell had come from the Green Bay Packers to the Scottish Claymores and in 2002 he went to the Houston Texans.
Born in Denver, CO on July 22 in 1976
College: Colorado State
Height: 6-4
Weight: 300
DE Michael Mason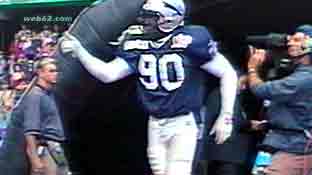 Michael Mason had come from the Jacksonville Jaguars where he has been for the NFL season 2000, but without appearing on any of their regular games.
Born on March 4 in 1974
College: Kentucky State
Height: 6-3
Weight: 265
TE Dirk Christoffersen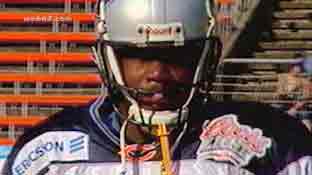 Tight end Dirk Christoffersen was allocated by the Oakland Raiders but after his stint at the Claymores he couldn't find work in the NFL.
Born on June 30 in 1974
College: Clemson
Height: 6-7
Weight: 260
RB Ben Snell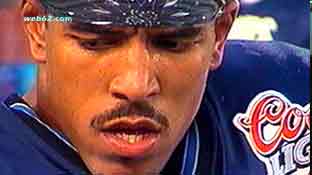 Running back Ben Snell had never made it in the NFL despite some talks at the Baltimore Ravens, but then the XFL team Las Vegas Outlaws became his home for 1 season.
Born in Canton, Ohio on July 24 in 1976
College: Ohio Northern
Height: 6-1
Weight: 233
DB Marcus Ray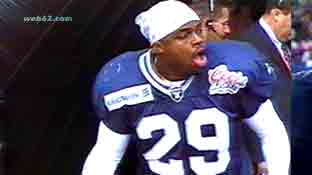 Marcus Ray had come from the Oakland Raiders to the Claymores, where he had nearly become a World Bowl 2000. Later he had launched a career in coaching.
Born on August 14, 1976 in Columbus, Ohio
College: Michigan
Height: 6-2
Weight: 315